It is hard to walk to down the street in downtown Boston without seeing those who live on the city streets. While it is never easy to be without a home, it was especially difficult during this harsh winter that has just ended. The Boston Globe published a recent article in the Metro section that looked at the homeless population in our city and their struggle to obtain Social Security disability benefits.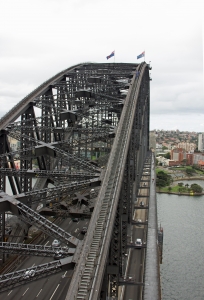 During the month of February, over 300 city officials and volunteers spend an evening walking the cold dark streets to conduct the city's annual count of homeless residents. This winter has not only been particularly brutal in terms of cold temperatures and snowfall, but a large homeless shelter closed as well. This was, of course the Long Island Shelter, which city officials had to evacuate this winter with the close of the Long Island Bridge.
With the bridge connecting Long Island to Quincy in a dangerously dilapidated condition, city officials made a quick move to close the bridge to all traffic and evacuate the island shelter of hundreds of homeless and recovering drug addicts. While they city has been working on a temporary and eventually permanent solution, many from the shelter ended up on the street.

One of the mayor's goals is to be able to hold the census count at city hall, meaning there wouldn't be over 7,000 homeless people living on the streets of Boston, and those who were homeless would be in permanent shelters.
One of the reasons many are homeless in Boston is because they are disabled and unable to work. Whether they have been suffering from mental illness, physical illness, or a combination of both, those surveyed reported having a lot of problems obtaining housing assistance and disability benefits.
The United States Social Security Administration (SSA) oversees a disability benefits application and appeals process that is extremely difficult for a homeless individual to navigate. However, this is not only a problem for the homeless. The system is set up in such a way that any claimant is a severe disadvantage if not being represented by an experienced Social Security disability attorney who will fight for clients' rights to a full and appropriate award of disability benefits.
One reason the disability benefits application process is so difficult is because far more than half of applications are denied, at least initially. These denials often have very little to do with the merits of a application or a disabled claimant's need for benefits. Having someone on your side to work with you in completing the application can greatly increase your chance of obtaining an award of disability benefits in a shorter period of time. An experienced disability attorney in Boston knows what the agency is looking for and the reasons claimants are typically denied disability benefits.
Your attorney will also be able to speak with your doctors and prepare the necessary support documents to make it more likely an application will be approved.
Call Jeffrey Glassman Injury Lawyers for a free and confidential appointment — (617) 777-7777.
Additional Resources:
Boston takes a census of its homeless population , February 25, 2015, Boston Globe
More Blog Entries:
Disability Awareness Efforts a Reminder of Importance of Providing for Disabled, Feb. 20, 2014, Boston SSDI, Attorney Blog