A recent news feature from The Newberg Graphic takes a look at how the parents of children with cancer may be able to apply for Social Security disability benefits.  While we normally think of disability benefits for people have become injured or ill and can no longer work, there is also a program for children and some adults who are disabled and have never worked at all.  The disability program for those who have a work history is known as the Social Security Disability Insurance (SSDI) program, while the program available to some disabled children is known as the Supplemental Security Income (SSI) program.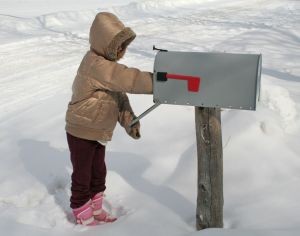 The first thing to understand is that the Supplemental Security Income program is an income-based program.  In other words, it is only available for those who live in very low income households and qualify based upon income guidelines.  The federal income guidelines are very strict and are based on the federal poverty level.  It should be noted that number can be higher than the actual poverty level in some cases.  On the other hand, SSDI benefits are not tied to household income.  While is true that the claimant cannot personally engage in substantial gainful activity (work), it does matter if the income is for the other members of the household.
While cancer is not the only illness that may qualify a child for SSI benefits if he or she is living in a low-income household, it is one of the major reasons for an award of disability benefits.  There is a good reason for this, because each year in the United States alone, thousands of children are diagnosed with various types of cancer.
When you apply for SSI benefits for a child, it is often helpful to speak with an experienced Boston disability lawyer, because the application process can be very complicated.  It is also helpful to get things done right from the beginning, so you do not have to wait as long to receive an award of disability benefits, assuming you are eligible, because in these matters, time of often of the essence.
In terms of time, Congress has recognized that some very sick children and their families need a lot of help as soon as possible and cannot wait a year or more, which is the average wait time for a hearing before an administrative law judge (ALJ) in many jurisdictions. In some cases, the wait can be more than two years.  For this reason, there is something known as the Compassionate Allowances program. This program allows sick children in low-income households to have their applications put on a faster track through the approval process.  This does not, however, mean that your application will be approved, but it does mean the process will take less time.
In addition to cancer, there are some other medical conditions that will qualify for the Compassionate Allowances program, such as kidney disease, including kidney failure and other serious illness that can affect children.
If you or a loved one is seeking Social Security Disability Insurance in Boston, call for a free and confidential appointment at (617) 777-7777.
Additional Resources:
Social Security covers children in the battle of their lives against cancer, August 24, 2016, Pamplin Media Group
More Blog Entries:
Why Was My Social Security Disability Claim Rejected? July 23, 2016, Boston SSDI Lawyer Blog