In addition to the ridiculous claims that many people who are collecting Social Security Disability Insurance (SSDI) are not really as disabled as they are claiming to be, there are some allegations that people are committing outright fraud to obtaining disability benefits under false pretenses. While we see these claims surface on the news from time to time, they really represent a very minor problem in light of the nearly 10 million Americans who are truly disabled and very much in need of their monthly benefits.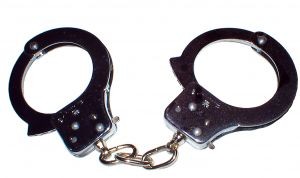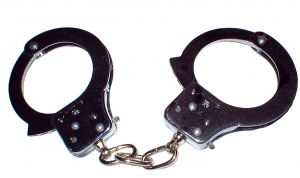 According to a recent news article from Star Telegram, a woman who is now 53 claimed she was suffering from severe hallucinations from the age of 15. She also claimed she had other family members with severe mental illness.   According to court records, she also told screeners at the United States Social Security Administration (SSA) that her entire family was stricken with mental illness. Prosecutors are claiming this was part of an elaborate ruse to fraudulently obtain more than $500,000 in public benefits to which she and her family was not entitled.
Police charged the woman and her two adult sons with fraud and have allegedly presented the case to a grand jury to obtain a felony indictment. As part of the evidence, prosecutors say they told the grand jury that the family told investigators their mental illness made them see ghosts and gave them ability to communicate with the dead. While, if true, these claims would all substantiate the family's claims of mental illness disability, prosecutors contend that investigators working the Office of the Inspector General began to conduct surveillance in 2004 after receiving some tips that there was allegedly something wrong with the benefits the family was being paid by the United States Social Security Administration. There were subsequent reports generated by the inspectors detailing the supposedly odd behavior on behalf of the claimants, but benefits were never suspended. It has been reported that even during the investigation, the family was receiving just over $460,000 in Social Security Disability Insurance benefits.
While this is a substantial amount of money the family allegedly defrauded from the Social Security Administration and the United States Treasury, even if true, the total documented fraud from the agency counts as a very small percentage of the total operating budget. We are really talking about a drop in the bucket, despite what politicians like to claim when they are running for office.   In fact, a spokesperson for the Social Security Administration said her agency and the Office of Inspector General work diligently and aggressively to detect and stop any fraud. This means prosecuting any suspects to the fullest extent the law provides. She went on to estimate that their "zero tolerance" policy on Social Security fraud has caused the annual incident rate to drop to a fraction of one percent of all payments.
Essentially, fraud is very rare, as the vast majority of Social Security Disability Benefits claimants in cities like Boston are genuinely disabled, and, with the help of an experienced attorney, many of them have been successful in obtaining a full and appropriate award of disability benefits.
If you or a loved one is seeking Social Security Disability Insurance benefits in Boston, call for a free and confidential appointment at (617) 777-7777.
Additional Resources:
Arlington family accused of feigning schizophrenia, autism for disability money, October 10, 2015, Star Telegram
More Blog Entries:
Social Security Disability Claims Process, Jan. 23, 2015, Boston Social Security Disability Insurance Lawyer Blog