Hendron v. Colvin, a case from the United States Court of Appeals for the Fifth Circuit, involved a claimant who had applied three times for Social Security Disability Insurance (SSDI) benefits from the United States Social Security Administration (SSA).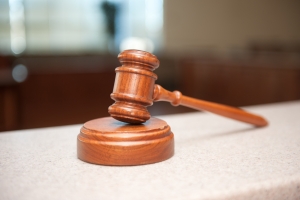 Claimant filed her first application in 1999, and it was denied based upon a lack of sufficient evidence that she was disabled. The legal term for this type of denial is an "on the merits" denial. Her second application was filed in 2001, and it was denied on grounds of res judicata. An experienced Boston SSDI lawyer can explain that res judicata means that a court has already made a decision on the same issue on the merits and will not review it again.
Res judicata is often called the "one bite at the apple rule," in that a claimant only gets one chance to make a claim related to a particular set of facts, and if he or she is not successful, the claimant is precluded from bring the same or a substantially similar claim again. The theory behind this rule is that it supports judicial economy.
Claimant filed her claim again in 2009, claiming that the disability began in 1995. The SSA again denied her application based upon res judicata, and she requested a hearing before an administrative law judge (ALJ).

At the hearing, claimant testified that 19 medical exhibits were presented that were not part of her earlier applications for benefits. Claimant asserted that she had substantial limitations on her daily activities and her ability to work, including inability to drive due to a condition in her right leg, no control of her bowels or bladder with frequent accidents, being in constant pain, inability to get out of bed without taking narcotic pain killers, and many other limitations.
The ALJ made a finding that claimant was not disabled. The ALJ claimed that, during her benefits eligibility period, she did not have a single condition or set of conditions that prevented her from engaging in gainful employment within the SSA listing. The listings are rigid set of rules and charts designed to find most people capable of doing some type of work, regardless of their medical conditions. The ALJ also found that claimant's description of her symptoms were not credible.
Claimant appealed the ALJ's ruling to the district court, and that court reversed and remanded the ALJ's findings on grounds that his assessment that she was able to work was not supported by adequate evidence in his written findings.
The commissioner of the SSA filed an appeal to the United States Court of Appeals for the Fifth Circuit. On appeal, the court would only look at whether the ALJ had made clearly erroneous findings and refused to look the weight of the particular evidence involved in the case.
As a result, the Court of Appeals would make the same type of review made by the lower court and found for the commission, noting the ALJ had not made a clear error when drafting his findings. The case was remanded for further proceedings consistent with the holding.
If you are seeking Social Security Disability Insurance in Boston, call for a free and confidential appointment at (617) 777-7777.
Additional Resources:
Hendron v. Colvin, September 5, 2014, U.S. Court of Appeals for the Fifth Circuit
Click to access 13-3243-2014-09-05.pdf
More Blog Entries:
Funding Road Construction on the Backs of the Disabled, July 16, 2014, Boston Social Security Disability Lawyers Blog