In Whitman v. Colvin, an appeal from the United States Court of Appeals for the Eighth Circuit, claimant filed an application for Social Security Disability Insurance (SSDI) benefits under Title II of the United States Social Security Act. Our SSDI lawyers in Boston understand that obtaining a rating of total disability may require extensive litigation on behalf of a claimant.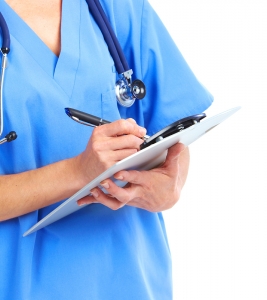 Claimant asserted that he became disabled in 2007 as result of a degenerative disease affecting his spinal column and a degenerative disease in the joint of one of his thumbs. Claimant initially reported his condition while in prison. On a prison health evaluation form, he stated that he had lower back pain as a result of falling multiple times, and he was currently taking acetaminophen, which was not helping much to control the pain.
The medical staff listed claimant as having chronic back pain and prescribed ibuprofen to help with the plain, but otherwise indicated that he was a healthy adult male with no work restrictions. When he was released from prison, the exit medical evaluation did not mention back pain, but he was given a prescription for extra strength ibuprofen.
Two years later, when claimant applied for SSDI benefits, he was ordered to undergo a medical evaluation in which x-rays of his back were taken. The evaluating physician noted that he had a severe degenerative disc disease but did not find any presence of misalignment in his spine.
When answering questions for the patient history report, claimant noted that he had unbearable back pain and could not sleep at night. Claimant again blamed his falls during work as the cause of this back pain. The doctor wrote an opinion that stated that claimant had generalized osteoarthritis in his back, right wrist, and thumb. The doctor was of the opinion that claimant was disabled and could not work in his present condition.

Another doctor who was tasked by the Social Security Administration (SSA) with determining claimant's residual functional capacity (RFC) concluded that claimant could occasionally lift 20 pounds, often lift 10 pounds, and stand or sit for most of a workday.
In response to this evaluation, the commissioner denied claimant's application for SSDI benefits. Claimant appealed, and a second doctor evaluated his application and confirmed claimant's RFC. His appeal was denied. At this point, he requested a hearing before an administrative law judge (ALJ), who heard testimony and reviewed evidence.
During the hearing, a Vocational Expert (VE) working for the SSA, testified that there were at least three different jobs for which claimant was physically qualified, and there were thousands of positions within the state. After the hearing, the ALJ again denied claimant's request for benefits.
On appeal, the Court looked the ALJ's findings to see if he had made a clearly erroneous determination and found that he had not. The court found it compelling, as noted by the ALJ, that claimant had not sought the level of medical treatment one would expect of person who was completely disabled. All he had really done was take some ibuprofen.
While claimant testified that he did not seek additional treatment because he just gotten released from prison and did not have adequate insurance to pay for additional medical procedures on his back, the court affirmed the denial of benefits by the ALJ.
If you are seeking Social Security Disability Insurance in Boston, call for a free and confidential appointment at (617) 777-7777.
Additional Resources:
Whitman v. Colvin; August 7, 2014, United States Court of Appeals for the Eighth Circuit
More Blog Entries:
Boley v. Colvin: On SSDI Adjudication Procedures, August 21, 2014, Boston Disability Lawyers Blog