The Need for Strong Medical Evidence in Boston Social Security Disability Insurance Cases
Medical evidence often plays a crucial role in disability cases. Most Boston Social Security Disability Insurance (SSDI) applicants will not be successful when they initially apply for benefits.  This has less to do with whether claimants are  disabled and more to do with how the U.S. Social Security Administration (SSA) runs the program due to political reasons and budgetary constraints.
Following the initial application is summarily rejected as is the next step in the process, which involves a written request for reconsideration, the claimant will have to do have hearing before an administrative law judge (ALJ). It is in this hearing when a claimant must prove they are actually disabled within the meaning of the SSA regulations, and this is where the use of medical evidence by the claimant is of utmost importance.
The Weight of Medical Evidence During Boston SSDI ALJ Hearings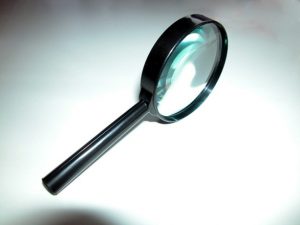 In Wellington v. Berryhill, a case from the U.S. Court of Appeals for the Ninth Circuit, claimant applied for SSDI benefits as well as Supplemental Security Income (SSI) benefits. SSI benefits are a different type disability benefits under a program also administered by SSA.  In some cases, there is little chance of obtaining SSI benefits, but claimants who are often unrepresented when they first file the application will check every box in hopes of obtaining some much needed benefits. In other cases, such as this one, they are relevant to the matter at hand.  While we are on this point, a claimant should never forego consulting with an experienced Boston SSDI attorney because there is absolutely no cost for doing so under the Social Security Disability Insurance or Supplemental Security Income systems.  In fact, there is not even a cost for legal representation unless the claimant is eventually successful in being awarded SSDI or SSI benefits with the help of that attorney.  The money owed to attorney is paid directly to the attorney from the retroactive benefits award by the SSA.  This may be a bit hard to understand, so it is best to speak with your prospective Boston disability attorney to learn how this works.
In Wellington,   claimant applied for SSDI and SSI benefits because she suffered from mental trauma most her of her life.  The crux of her problems occurred while she was a child as she was reportedly sexually abused on a regular basis, and also had to protect her younger brothers and sisters from being abused themselves.  She then was dating to a man who allegedly beat her often over a period of nearly a decade. She was also reportedly abused by her ex-husband, whom she accused of stalked her. Collectively, she asserts, these experiences resulted in post-traumatic stress disorder, depression and other serious mental health ailments. This is unfortunately all too common for victims of domestic abuse and sexual assault.
She also reportedly suffered from several forms of physical illness, including fibromyalgia and chronic muscle pain.
An ALJ rejected her application at a hearing, a decision affirmed because the judge concluded other evidence showed claimant was able to lead a fairly productive life. She obtained a GED in her 30s and completed a medical assistant certificate program.  This is essential because in order to be disabled, one must not be able to work enough to earn around $1120 in any given month.  If a claimant can do that, he or she can engage in substantial gainful activity and is thus considered not to be disabled by SSA's definition.
Up until she claimed she could no longer work, claimant had been working upwards of 50 hours a week.  It was in 2009 than she started complaining of excessive pain and began taking medication. She was given pain medication and also anti-depressants, but said she stopped taking them because she did not like taking these drugs. When she filed for SSDI and SSI benefits at the end of 2009, she claimed a date for onset of disability in 2008.  ALJ found that her onset of disability was not until 2010 – after she filed her application.
The primary issue, the judge indicated, was claimant failed to provide sufficient medical testimony to support a finding of disability.
Date of Onset of Disability In Boston SSDI and SSI Cases
Claimant appealed on grounds that ALJ needed to hear from a medical expert on the issue of finding a different date of onset of disability than she had claimed on her application. Claimant would be entitled to retroactive benefits dating back to the onset of disability date once there is a finding claimant is disabled. If the ALJ takes two years off the date of onset of disability, this means claimant will not receive two years of benefits she should be owed.  This is compounded by the fact that most successful SSDI applicants must go though a process that is on average around two years.
One appeal, the court held ALJ had not erred as matter of law because under Social Security Rules (SSR) 83-20, an ALJ is not required to hear testimony from an expert witness in order to find a date of onset of disability after the date claimant had put on his or her application.  This is very complex and nuanced issue so it is best for claimant to discuss this with an experienced Boston SSDI attorney during the free initial consultation. It should also be noted that this case occurred in a circuit different from the one that controls the law in Massachusetts, so while this may have secondary value, it will not considered precedent under the rules of jurisprudence in the federal system.
If you or a loved one is seeking Social Security Disability Insurance in Boston, call for a free and confidential appointment at (617) 777-7777.
Additional Resources:
Wellington v. Berryhill, December 29. 2017, U.S. Court of Appeals For the Ninth Circuit
More Blog Entries:
SSDI Appeal Results in Affirmation of Denial, Feb. 15, 2017, Boston SSDI Attorney Blog