Applying for Supplemental Security Income, or "SSI," seems like it should be a quick and easy process. The reality is most cases involve a long, drawn-out process during which an unrepresented claimant is at a major disadvantage. Seeking help from a dedicated SSI attorney in Boston can give you an edge and help guide you through what is often a confusing bureaucracy.
The process begins with filling out an application for Supplemental Security Income benefits with the U.S. Social Security Administration (SSA).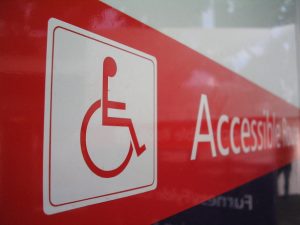 The requirements for applying for Supplemental Security Income are that you must fit into one of the following categories:
A disabled adult
A disabled child
A person over the age of 65
In the case of a disabled child, it will be a parent or other guardian who actually completes the application and handles the matter on the behalf of the child during the entire process.  This does not mean that they cannot not also obtain an attorney, which is a good idea and there is no reason no to do so. As our Boston disability attorneys can explain, the system is setup in which a way that there will be no legal fees when applying for Supplemental Security Income, Social Security Disability Income (SSDI), or both unless the claimant is successful.  Success is generally defined as obtaining a new benefits award and a retroactive benefits. Retroactive benefits account for the time that has elapsed since the date of the onset of disability as ultimately determined by SSA and the date on which benefits are eventually paid.  There is almost always a retroactive benefits award since the clear majority of all SSDI and SSI applications are rejected and claimants must see these cases though to a hearing before an ALJ, and in some matters, a case filed in federal court, though these are not as common as ALJ hearings.
Requirements for An Adult to Qualify for SSI Benefits in Boston
In Boston SSI cases involving an adult, the claimant must establish he or she is blind or disabled, and generally does not have the number of quarterly credits necessary to qualify for Social Security Disability Insurance benefits, however, there are cases in which a claimant can apply for both SSI and SSDI benefits. It should be noted that many claimants will apply for both if they are not represented as the whole process can be quite confusing, but there is a decent chance claimant will only be qualified for one or the other.
Another requirement is claimant who files as an adult must be between the ages of 18 and 64.  In the case of those applying for SSDI benefits, if benefits are granted, they will often terminate once claimant reaches the age of 65 because they will typically be eligible for for benefits under the Old Age and Retirement benefits program. This program is also administered by SSA, but claimants are not typically allowed to receive benefits under both of these programs at the same time.
If a claimant was receiving SSI benefits, as opposed to SSDI benefits, and did not qualify for Old Age and Retirement benefits by never having worked, there is a separate SSI program for the elderly (with or without a disability) as there is for children.  SSI is however only available for those in low-income households, so the income of other family members living with claimant will be taken into account when determining eligibility. The main issue however, is often whether an administrative law judge (ALJ) working for SSA determines claimant to be disabled or not.
Cullinan v. Berryhill
In Cullinan v. Berryhill, a case from the U.S. Court of Appeals for the Seventh Circuit, claimant applied for Supplemental Security Income benefits because she claimed she was plagued by very serious health issues following a major stroke.  After suffering a stroke, she was diagnosed with partial blindness in one eye, anxiety, depression, diabetes, sleep apnea, and she was also diagnosed with being obese.
In this case, her initial application was rejected as we see all the time, and then she filed a request for reconsideration.  This can be done either online or by filling out a form and taking it to claimant's local SSA office.  Once this form has been submitted, claimants will typically wait a few months only to have this request rejected as well.  This is what happened to claimant in Cullian.
At that point, she was granted a hearing before an ALJ who determined she was not disabled. In finding she was not disabled ALJ found that claimant did not testify credibly and he also discredited the testimony of the psychologist who treated her.  An ALJ has the power to both of these things, but it is required the record and order show ALJ's decision to do adequately supports such a decision. This is especially true when discrediting the testimony or other opinion of any treating doctor because a doctor who actually treated claimant is in a far better position to determine claimant's medical condition than an ALJ with no medical training or even an doctor SSA consults for the purpose of the hearing.  This doctor may have reviewed medical records, and may have even performed a cursory exam of the claimant, but this is not the same as treating someone.
In this case, after ALJ denied plaintiff's claim for SSI benefits, claimant appealed and her case was eventually heard by the circuit court. In this final appeal, the court vacated ALJ's denial of claimant's request for benefits by finding ALJ's denial was not adequately supported by the record cited in his opinion.  The court reiterated that it is very high bar to overrule an opinion of treating medical practitioners and that high bar was not reached in this case.
The court also looked at the matter in the totality of circumstances and noted there was no testimony to counter what both plaintiff and her doctor had said.  The ALJ used a Vocational Expert (VE), but this is an employee of SSA that is there to answer hypothetical questions and therefore cannot testify about the actual claimant in the matter at hand.  This is not to say that VE's testimony cannot be a powerful tool, but it is not generally not enough to discredit a doctor who has treated claimant.
If you or a loved one is seeking Social Security Disability Insurance in Boston, call for a free and confidential appointment at (617) 777-7777.
Additional Resources:
Cullinan v. Berryhill, December 28, 2017, U.S. Court of Appeals for the Seventh Circuit

More Blog Entries:
SSDI Appeal Results in Affirmation of Denial, Feb. 15, 2017, Boston SSDI Attorney Blog