According to a recent news article from Syracuse.com, a man was recently sentenced to prison for alleging defrauding the United States Social Security Administration (SSA) out of more than $87,000.  The sentence was for one year in federal prison, though it is likely that he would be sent to a reentry center or other halfway house some time before the year is over, based upon the standard operating procedures of the Untied States Department of Prisons.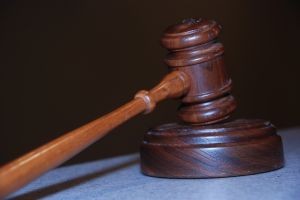 The prosecutor alleged that the 51-year-old man had applied for Social Security Disability Insurance (SSDI) benefits and then began collecting a monthly benefits check in the amount of around $1,000, which was the maximum monthly allowance in 2006 when he was alleged to have started drawing benefits. 
At this point, prosecutors alleged that the defendant was able to go back to work, and instead of telling the SSA, as he was required to do, he chose to illegally obtain a second Social Security Number and go to work using his alias.  This resulted in him continuing to draw benefits while working at the same time, which is illegal for various reasons. As a result of a plea of guilty, he was not only sentenced to the one year, but he was also ordered to repay the United States Treasury Department the $87,000 he allegedly stole from the government.
While stories like this often make headlines, and there is clearly some truth to the fact that some people will steal benefits and fake being disabled, it is far from the norm.  As our Boston disability lawyers have seen, in the vast majority of cases, people applying for Social Security Disability Insurance benefits and Supplemental Security Income (SSI) benefits are legitimately disabled and in desperate need of benefits to make ends meet and take care of their families.  The argument that fraud runs rampant and that most people would rather sit at home and collect a check than do work is simply not true.
There are a variety of reasons for this, including the fact that the total monthly benefit is calculated to be less than the employee would earn at a job.  Congress did this on purpose to dissuade people from choosing benefits when they could go back to work.  Another thing to keep in mind is that these fraud arguments are largely made by politicians who know that it gets voters excited when they say they will end fraud and so-called entitlements.  However, it should be noted, in order to qualify for SSDI benefits in the first place, a worker must have had a job and worked enough years to earn the requisite number of quarterly credits to qualify for benefits.  This is similar to paying an insurance premium and then collecting on the policy in the event of a disability.
As for SSI, that program is primarily for children in low-income households and blind or disabled elderly adults that have never worked, but there are strict income requirements with this program.
If you or a loved one is seeking Social Security Disability Insurance in Boston, call for a free and confidential appointment at (617) 777-7777.
Additional Resources:
Syracuse man uses 2 Social Security numbers to defraud government out of $87,000, June 8, 2016, Syracuse.Com, By John O'Brien
More Blog Entries:
Allensworth v. Colvin: SSDI Hearings and Appeals, April 1, 2016, Boston SSDI Lawyer Blog