Every year in the beginning of June, people in the U.S. observe National Cancer Survivors Day.  There any many different events on this day, including the Relay for Life which tends to draw a large crowd of supports and raise a lot of money for the cause each year.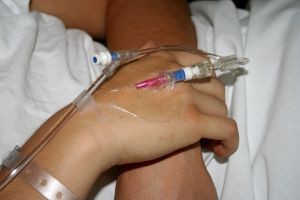 While getting diagnosed with cancer can cause a lot of health fears, it can also cause a lot financial difficulty as well.  There are often very high medical bills, and people may not have enough insurance coverage to pay for everything, including co-pays and out of pocket expenses. This is made extra hard because many cancer survivors will eventually get to the point where they can no longer work, and the family will have to make up for the lost wages.
One avenue cancer victims turn to is to apply for Social Security Disability Insurance (SSDI) benefits to help cover the cost of daily expenses, including rent.  However, it can often take a long time to qualify for SSDI benefits.  In many cases, the average wait is over a year, and this can be a major problem for someone who is suffering from advanced stage cancer.
As discussed in a recent news feature from the Sharron Herald, through their outreach efforts during National Cancer Survivors Day, the United States Social Security Administration (SSA) wants disabled Americans to know that there is a program known as the Compassionate Allowance list.
As our Boston SSDI attorneys can explain, there are a number of serious health conditions, including many types of caner, that qualify under SSA's Compassionate Allowances list.  If the illness is on the SSA's list, then it allows a beneficiary to file for disability benefits without having to submit all of the medical documentation normally required for the average applicant.  There is also a way for the application to be fast-tracked to approval, so the beneficiary can get the money when they most need the benefits.   Some diseases involving kidney failure will also qualify under the list for Compassionate Allowances under the SSA program.
One of the issues involved in these cases is that there is not any special application to apply for the Compassionate Allowances list. You simply submit a regular application, and the agency is supposed to recognize that your disability matches one on their list and fast tracks it for review and places it into the program.  The problem is that the agency does make mistakes and often those mistakes are not in favor of the person desperately in need of benefits.
One of the best things you can do if you are applying for Social Security Disability Insurance benefits is to speak with an experienced disability benefits attorney as early in the process as possible. It is often much easier for your attorney to get things right in the first place than having to go back and try to fix problems that have already occurred.
It also is important to note that every situation is different, as the facts are never the same in any case, and you should speak with your attorney about your particular case.
If you or a loved one is seeking Social Security Disability Insurance in Boston, call for a free and confidential appointment at (617) 777-7777.
Additional Resources:
Social Security supports National Cancer Survivors Day, June 5, 2016, The Sharron Herald, By John Finch
More Blog Entries:
Mabry v. Colvin: Social Security Disability for Mental Illness, March 27, 2016, Boston SSDI Lawyer Blog