There is no question it takes a considerable amount of time to qualify for Social Security Disability Insurance (SSDI) benefits or Supplemental Security Income (SSI) benefits. In fact, the wait can be over a year is some places. In some jurisdictions with an even greater backlog, the wait is approaching two years.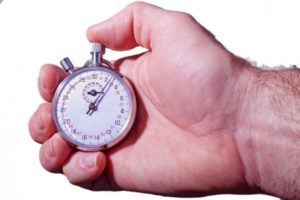 Before we discuss issues dealing with the SSDI's Compassionate Allowances program, it may be helpful to first look at how the application and approval process works in a typical case.  The first thing that happens is a claimant will get a letter form their treating physician that says claimant is unable to perform work or otherwise engage in substantial gainful activity. As our Boston disability benefits attorneys can explain, engaging in substantial gainful activity is the U.S. Social Security Administration (SSA) way of saying that claimant earns a certain amount money in any given month through work.  Currently, that amount is around $1120; however, Congress can change this amount through legislation and possibly budget measures, so you should speak with an experienced disability benefits attorney about the facts that actually pertain your case.
After submitting this disability benefits application, there is very good chance that the application will be rejected.  This reason for this is because the vast majority of all applications are rejected. While it is not a formal policy, it is essentially an unwritten policy, so the agency can delay payment of claims as long as possible to save money.  In many cases, people will be discouraged and will not bother to appeal, which is what the agency is hoping for.
When a claimant does appeal, at this stage, he or she will file a written request for reconsideration.  This too will be rejected in most cases, because it is done based on a peer review process, and the claimant must then appeal to get a hearing before an administrative law judge (ALJ).  This hearing can take months to get. You certainly want a lawyer to assist you during this part of the process.
One major problem is that some claimants are too sick to wait that amount of time and may not even be alive when they finally get a hearing.  For this reason, the agency has what it calls a Compassionate Allowances program.   This program is designed to get people with very serious or terminal illnesses a faster hearing.   It is also designed to allow certain applications to be approved early in the process.
However, according to a recent news article from CBS News, cancer patients who should qualify for Compassionate Allowance treatment are being forced to wait months for hearings and are not getting to take advantage of this much-needed program.
One claimant interviewed as part of this article is a stage-four ovarian cancer patient who does not have long to live.  She cannot work and is desperately in need of benefits.  She is being forced to wait and doesn't know if she will survive to even see her first benefits check.
If you or a loved one is seeking Social Security Disability Insurance in Boston, call for a free and confidential appointment at (617) 777-7777.
Additional Resources:
Cancer Patients Forced To Wait Months For Compassionate Allowance Benefits, April 5, 2017, CBS News
More Blog Entries:
Acting Social Security Administration Commissioner Resigns, Feb. 6, 2017, Boston SSDI Lawyer Blog