The first day of June each year is National Cancer Survivors Day across America. Many of these cancer victims have managed to survive the deadly disease but are still unable to return to work. Even after cancer has been removed and patients have gone into remission, many are left with significant health issues from surgical complications and weakened or non-existent immune systems from chemotherapy and radiation treatments necessary to remove and kill tumors.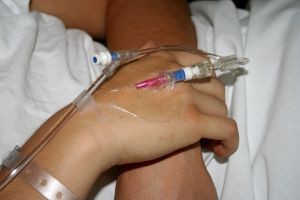 According to a recent news feature from The Daily Courier, many of these cancer survivors must turn to the Social Security Administration and their Social Security Disability Insurance (SSDI) and Supplemental Security Income (SSI) benefits to economically after they have survived cancer.
As our Boston SSDI benefits attorneys can explain, we are talking about huge numbers of people. In 2015 alone, medical researchers predict more than 1 million Americans will be diagnosed with some type of cancer. The United States Social Security Administration is urging people to be vigilant in protecting their health and to undergo recommended routine cancer screenings and annual physical examinations. It is well established by oncologists that early detection and intervention of many types of cancer can significantly increase the survival rate and reduce the extent of treatment and procedures needed to fight the potentially deadly disease.
While it is obvious the agency is interested in early cancer intervention, because fewer cancer patients means fewer disabled Americans and can mean huge help to the agency's already overextended budget.   However, the agency does offer several programs to help those stricken with cancer, including the Compassionate Allowances system, which allows disability benefits applications for certain cancer patients to have a fast-tracked review of their claims. It should be noted, the requirements to qualify under the Compassionate Allowances program are very rigid, and a patient must be very sick. It should also be noted that, while an application may be fast-tracked for review, the agency is not saying they are more likely to approve any of these fast-tracked benefits applications.
For this reason, you should speak with an experienced disability attorney about the possibility of fast-tracking an application under the Compassionate Allowances programs, and see if you meet the requirements.
While the agency claims you do not have to do anything special to indicate you wish to be considered as Compassionate Allowance claimant, and they will identify qualified applicants on their own, it is often helpful if your disability benefits attorney takes whatever steps are necessary to help get your application qualified under the fast tracking exception to the normal waiting period, which is as long as year.
The agency claims it has created these requirements based upon concerns they have heard at disability outreach hearings, medical and scientific information, and based upon the agency's own research. They have not chosen to include all forms of cancer, and one of the factors for their inclusion has to do with the death rate of a particular form of cancer and level of disability usually associated with a particular disease. It should be noted, it is not only cancer that may qualify under the Compassionate Allowances program. Certain forms of kidney disease, for example, also qualify, if the patient is suffering from advanced stages of the disease and is on the list to receive a kidney transplant; however, it is not easy to be qualified on the kidney transplant list, either.
Call Jeffrey Glassman Injury Lawyers for a free and confidential appointment — (617) 777-7777.
Additional Resources:
Social Security: Social Security supports National Cancer Survivors Day, June 1, 2015, The Daily Courier
More Blog Entries:
Disability Awareness Efforts a Reminder of Importance of Providing for Disabled, Feb. 20, 2014, Boston SSDI, Attorney Blog