The Social Security Administration (SSA) has been without an appointed commissioner for around two years.  The previous commissioner stepped down at a time when there were many issues being reported about the federal agency, the operations at some of its locations around the nation, and the problems pertaining to the agency's administrative law judges (ALJs).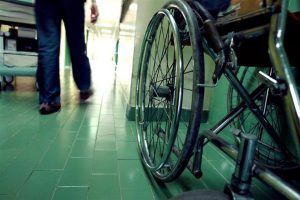 SSA is the federal agency that administers the Social Security Disability Insurance (SSDI) benefits program, as well the Supplemental Security Income (SSI) program. The agency also administers the Old Age and Retirement benefits program.
There was speculation about the reasons the previous SSA commissioner resigned, but she always maintained that it had nothing to do with problems and allegations that had arisen just prior to her departure. Regardless of the reason for her leaving the agency, it has become quite clear that a new permanent commissioner is needed according to a recent editorial from the Star Telegram.
Long Waits for SSDI Benefits are Commonplace in Boston
The author discusses the various problems at SSA that are causing serious trouble for millions of disabled Americans who are applying for Social Security Disability Insurance benefits and Supplemental Security Income benefits and must wait more than two years before a final determination of benefits is made.  As our Boston disability benefits attorneys can explain, the process usually involves the denial of the initial application, followed by a denial of the written request for reconsideration, and an eventually hearing before an ALJ.  The ALJ is a judge who works for SSA and decides whether the previous administrative denial of the claimant's application was proper, or if claimant is actually disabled and entitled to benefits.
The first denials of the initial application and the request for reconsideration, generally have less to do with whether claimant is really disabled and more to do with how the agency operates.  Congress has not provided the agency with enough money in its budget to pay all valid disability claims, so it seems that they tend to deny valid claims to delay the time for when benefits actually will be paid.  The agency will never admit they deny valid applications due to budgetary reasons, but there are not any other reasonable explanations that have been presented that make sense when we look at the degree of disability of many applicants and how desperately they need benefits.  As the author notes in this editorial, many of these claimants will not live long enough due to serious medical issues to complete the disability adjudication process, and this is a serous problem.
Retroactive Benefits Awards in Boston SSDI Cases
In the event that a claimant dies during the disability adjudication and review process, the probate estate of the decedent will still be entitled to retroactive benefits, upon a finding of disability at the hearing before an ALJ.  To understand how retroactive benefits work, we have to look to the date of disability.
An disabled applicant will put a date of onset of disability on the application.  This is the date the applicant claims he or she was unable to engage in substantial gainful employment based upon the disability or a combination of disabling conditions. This date is typically supported by an opinion from the claimant's treating physician.
The ALJ, if he or she decides to award disability benefits, can decide what is the correct date of the onset of disability. This can be the date presented by claimant or a different date.  This is acceptable so long as the date selected by ALJ is adequately supported by the record including testimony from treating physicians, medical records, and other evidence presented during the hearing. A claimant will be entitled to retroactive benefits (back pay) from the date of disability to a disability determination is eventually made.
Retroactivity of disability benefits is spelled out in DI 10105.05 (B).
It is not typical that there is a lack of a permanent agency head for this long, but the current presidential administration has not made these types of a appointments a major priority.  There have also been issues as President Trump did not have a traditional transition team with people more familiar with how federal agencies run in terms of the various bureaucratic issues that arise, and the process by which names of agencies heads are sent to congress for review. This was not surprising since he ran on a platform of not wanting Washington insiders on his staff.
The hope is that the new agency, head, whomever that is, will be able to fix a lot of the problems and make it a priority to get those in need of benefits the benefits they rightfully deserve in a much quicker period of time.  While that seems like a laudable goal, it is hard to imagine how that will occur until SSA is given enough money to pay benefits on all valid claims.
One of the other reasons claims are denied is because the claimant has not worked long enough and recently enough to qualify for SSDI benefits. When a person applies for Social Security Disability Insurance benefits in Boston, they must have worked enough to have obtained the requisite number  of quarterly employment credits. The number of credits varies from claimant to claimant as it depends on the age of the claimant on the date of the onset of disability.  If a claimant is younger at the time when they become disabled, the system does not require them to have earned the same number of quarterly credits as a person who is older when they became disabled.
If they do not have enough quarterly credits, they will not be eligible for Social Security Disability Insurance benefits. This is because SSDI in Boston functions in many ways like a private insurance policy where the claimant must have paid the premium to qualify for benefits or proceeds from the policy.  If the premium has not been paid, there will be not benefits, and this is what happens when a claimant has not earned enough quarterly credits at the date of the onset of disability. There may be other options such as applying for SSI benefits, but that is not true in every case. The best thing a claimant can do is speak with an experienced Boston disability benefits attorney about the facts of their particular case.
If you or a loved one is seeking Social Security Disability Insurance in Boston, call for a free and confidential appointment at (617) 777-7777.
Additional Resources:
We need a Social Security Commissioner, December 11, 2017, By The Editorial Board, Star Telegram
More Blog Entries:
SSDI Appeal Results in Affirmation of Denial, Feb. 15, 2017, Boston SSDI Attorney Blog