For a court to hear any case, it must have what is known as subject matter jurisdiction. This is the authority of the court to hear cases of a particular type or cases relating to certain subject matter.
This is as true in a Social Security Disability Insurance (SSDI) case as it is in an auto accident lawsuit. In an SSDI case, the process begins by filling an application at the U.S. Social Security Administration (SSA). This application will probably get denied so this will require filing a request for reconsideration with SSA. Following a denial of a request for reconsideration, claimants must request a hearing with an administrative law judge (ALJ) at the SSA Office of Disability Adjudication and Review. If claimant is not successful at this point, he or she can appeal to the SSA Appeals Council. This is a discretionary review, meaning the council can deny to hear the appeal from an ALJ.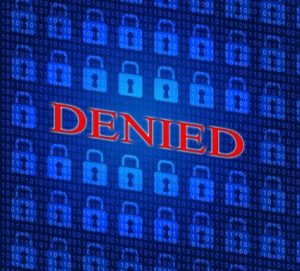 In most cases, however, SSA will agree to hear the appeal of a denial from an ALJ since it can save them money in the long run.  Many people will drop off along the way in what has unfortunately become a long and difficult process to get SSDI or Supplemental Security Income (SSI) benefits,  so the more steps that are put in place, the more denials there will be and this means that an unrepresented claimant may see things as even more of an uphill battle.  When a claimant decides not to continue with the process. They can always file another application process all over again, and sometimes this is the only option, but that also starts the clock over again. Currently, it is taking those who apply for Social Security Disability Insurance benefits in Boston two years or more to get benefits if they are eventually successful.  
Determining Jurisdiction
As our Boston Social Security disability attorneys can explain, once a case is denied at the SSA Appeals Council level, or the council decides not to hear the appeal, the next step is to file an appeal in the U.S. District Court for the district in which subject jurisdiction is proper as well as personal jurisdiction. For cases filed in Boston, we conveniently have a district court located here so this makes things a bit easier. These cases are typically heard by a federal magistrate rather than a judge and then claimant will get an order. This order will either reverse the ALJ's order and award benefits, affirm the ALJ's decision and deny benefits, or it may require additional hearings before the ALJ. A lot of this will depend on the facts of the case as well as the general inclinations of the particular federal magistrate.
While the federal district court does have jurisdiction to hear cases on appeal, it is not the court of original jurisdiction, meaning the cases must originate from a denial by SSA after an ALJ review.  Claimants cannot simply figure that since ALJ is likely to deny their application numerous times, it would be quicker to just go right to the federal district court since the system does not allow for such actions.  These are considered administrative actions and administrative law can be very complicated.
If a claimant receives an adverse ruling from the district court magistrate judge, he or she now has a right to appeal to the U.S. Court of Appeals, for which jurisdiction is proper. For cases that originated from Boston, the U.S. Court of Appeals for the First Circuit is the appropriate forum. This is typically the court of last resort other than the U.S. Supreme Court, but it is exceedingly rare to appeal to the Supreme Court.  As with an appeal to the district court, a claimant cannot simply go the court of appeals to save time.
Justiniano v. Social Security Administration
In Justiniano v. Social Security Administration, a case from the U.S. Court of Appeals for the First Circuit, which does have jurisdiction over cases filed in Boston, claimant was already receiving Social Security Disability Insurance benefits when SSA informed her that her benefits were being terminated. The U.S. Code gives SSA the power to immediately review a prior award of benefits if they have good cause for so doing.  They can do this for a variety of reasons, including where they suspect some type of fraud, but it is generally done in cases where they believe claimant is no longer disabled and thus not entitled to SSDI benefits.
Once her benefits were terminated, she appealed to SSA as claimants are required to do. This process is somewhat similar to the original application process, and again the claimant is left without benefits. The first step is to request a review followed by a request for reconsideration. This is what claimant did and her request for reconsideration was denied. Claimant then applied for a hearing before an ALJ.  Much like the process of waiting to get an ALJ hearing the first time, this is not a quick process.  This time however, instead of waiting for two years or more, claimant filed a case in the U.S. District Court.  The government argued that there as no subject matter jurisdiction in this matter since claimant did not exhaust her administrative remedies at SSA. This included having a hearing before an ALJ, and then if that does not go well, applying for an appeal with the SSA review division. Again, the SSA does not have to grant an appeal from an ALJ hearing, but claimant must make the request. Only following this request and answer can claimant file a case in the federal district court. In this case, the district court granted SSA's motion to dismiss and when she appealed to the U.S. Court of Appeals, the dismissal was affirmed.
This is one reason why it is best to seek a free consultation with an experienced Boston SSDI lawyer as early in the process as possible.  The system is very difficult for a disabled claimant to navigate without the assistance of an experienced attorney, but it it is also set up in such as way as there is no cost to claimants unless they are successful in obtaining disability benefits.
If you or a loved one is seeking Social Security Disability Insurance in Boston, call for a free and confidential appointment at (617) 777-7777.
Additional Resources:
tiniano v. Social Security Administration, December 8, 2017, U.S. Court of Appeals for the Fifth Circuit

More Blog Entries:
SSDI Appeal Results in Affirmation of Denial, Feb. 15, 2017, Boston SSDI Attorney Blog