Young people with disabilities face additional challenges when developing relationships, performing in school and establishing careers. Disabilities are unique and impact the lives and families differently. For some, a physical disability may require significant care. For others, emotional and intellectual disabilities may require specific support and treatment. A new bill on Beacon Hill is seeking to redefine the requirements for disabled young adults to include those individuals with higher IQs. This is an attempt to assist the rising number of autistic students once they graduate from the public education system.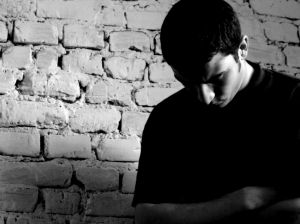 Autism is generating increasing awareness as the complexities of the affliction become more understood. Our Massachusetts Social Security Disability insurance attorneys are dedicated to helping those afflicted with autism collect benefits. We are aware of the significant challenges faced by families who have an autistic child. Our firm is dedicated to legal advocacy to help those who are impaired secure their rights and long-term interests.

For young adults with autism, the shift from public school into the "real world" can be harsh. Once autistic adults turn 22, they are required to leave the school and can come up against many difficulties when seeking benefits or support from the state and the Department of Developmental Services. This new legislation would loosen eligibility requirements and eliminate the IQ test requirement. As advocates and legislators have indicated, a higher IQ does not mean that the individual is necessarily high functioning. Many young people with autism have a higher IQ than children with other disabilities, but still require assistance. Until now, there has not been a place for young people with development disabilities, including autism.
Autism can have a very real impact on the lives of those who suffer. For many, cooking, eating habits, and other daily chores are unmanageable. Parents of children with developmental disorders often take on this responsibility for their children into adulthood. If the new legislation passes, these young people transitioning from adolescence into adulthood would be entitled to additional assistance. Tax dollars would fund the added services to help those who suffer from autism.
In addition to state programs, individuals diagnosed with autism may qualify for Social Security Disability benefits. The delayed development and intellectual impairments can be a severe hardship for families. According to reports, it can cost approximately $70,000 in medical and other non-medical costs to care for a child with autism. SSDI and other benefits can assist in easing the financial toll.
Children with autism may suffer mental or physical disorders, and in some cases, both. Autism can cause severe functional limitations and every situation is reviewed on a case-by -case basis. When a family applies for benefits, the Social Security Administration will match conditions with the guidelines to ensure that certain criteria of the disorder are met. When applying for benefits, a legal advocate can help you to provide appropriate and qualified medical documentation.
Parents of children with autism in Massachusetts do have support options. With the passing of the legislation they may also be able to get assistance and support from the state in addition to SSDI benefits.

If you are considering filing for SSDI in Massachusetts, call for a free and confidential appointment at (617) 777-7777.
More Blog Entries:
Long-Term Disability Benefits Not a Given, Study Says, Boston Social Security Disability Insurance Blog, September 30, 2013
Limiting Cancer Diagnoses Could Impact SSDI Eligibility, July 31, 2013, Boston Social Security Disability Insurance Lawyer Blog