Nationwide, the attention on the government shutdown has placed pressure on all branches of government in all parties. The federal government shutdown has resulted in furloughs and the reduction of agency operations, including the FDA, the EPA and agencies such as OSHA. While you may be concerned about how the government shutdown can impact the economy and your community, you may also be concerned about how the shutdown will affect your ability to collect Social Security Income (SSI) or Social Security Disability Income (SSDI).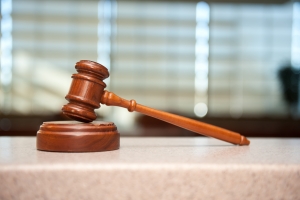 Recent reports, including a bulletin on the Social Security website, indicate that SSI and SSDI payments will continue with no change in payment dates. Our Massachusetts Social Security Disability Income attorneys are dedicated to helping those in need recover the benefits they are entitled to. We are also abreast of changes and developments in the SSDI and SSI system and will work to help our clients maximize their recovery. We understand that time is of the essence and will follow necessary steps to protect your rights to Social Security Disability benefits.

This is the first U.S. government shutdown in 17 years. While some services deemed "essential" will continue, others will be completely halted. Social Security benefits will continue to be distributed on schedule. Supplemental Security Income recipients should not see an impact on payment, but they could have a difficulty accessing certain services. Individuals with disabilities may also be impacted as the Americans with Disabilities Act will be "curtailed or postponed," as the U.S. Department of Justice suspends the enforcement of disability rights laws.
Recipients of other benefits could be affected. Medicare and Medicaid should continue without interruption as neither depend on annual spending laws. Other forms of welfare, including, Temporary Assistance for Needy Families (TANF), have been suspended because of the shutdown, although you may be able to seek state funding. According to reports, there were 4.4 Americans enrolled in TANF since 2010. The shutdown could have an immediate and devastating impact on these low-income families. Similarly a program focused on feeding women and children (WIC) will suspend funds. For veterans, health care and pensions will continue; however, the VA will suspend some services and vocational and educational counseling will be limited.
Government authorities have indicated that Social Security field offices will be open to provide some services, although they will be limited. The agency will continue to process new applications; however, the shutdown has put a hold on issuing new or replacement Social Security cards. For applicants of SSDI and SSI, the government shutdown could slow down the review of cases, including hearings for those who have been denied benefits. Benefits denial is more common than not for first time applicants so it is important to consult with an experienced advocate, who can review your case, include necessary documentation and ensure timely filing.
Collecting and pursing disability benefits can be a frustrating and difficult process. This can be exacerbated during a period of government turmoil. Consulting with an experienced advocate can help you navigate the system and pursue the benefits you are entitled to.
If you are considering filing for SSDI in Boston, call for a free and confidential appointment at (617) 777-7777.
More Blog Entries:
Limiting Cancer Diagnoses Could Impact SSDI Eligibility, Boston Social Security Disability Lawyer Blog, July 31, 2013
Disability Risk Increases With Age, Boston Social Security Disability Lawyer Blog, July 20, 2013