In Nowling v. Colvin, a case from the United States Court of Appeals for the Eighth Circuit, claimant was disabled due to what is known as conversion disorder. A conversion disorder is term for when a patient suffers real physical symptoms of a disease or other medical condition without any known cause. One type of this, the type suffered by claimant, involves non-epileptic seizures.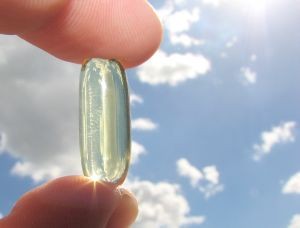 These non-epileptic seizures are believed to be the result of an unconscious and involuntary "conversion" process.  This means that a person who suffers from mental stress will unconsciously convert that mental stress into the physical symptoms.  In this case, seizures occur. 
This was not the first time the Eighth Circuit dealt with this issue, and, as the court noted in this opinion, in the past, the court was unable to determine how a conversion disorder limited a claimant's ability to work, which after all, is the standard by which these cases are determined.
Conversion disorders are also known as somatoform disorders, and, in one previous case, the court determined that the main feature of a conversion disorder is a sort of disconnect between how a doctor would objectively rate the symptoms and how a patient would rate the severity of the symptoms.  In one way, it seems like the court is claiming a patient is malingering, but they note that this is not the case, since we are dealing with an involuntary mental illness with physical manifestations.
Malingering is an issue our Boston Social Security Disability Insurance (SSDI) benefits attorneys regularly have to deal with.  Essentially, malingering is allegation the United States Social Security Administration (SSA) can make that a claimant is exaggerating the extent of their symptoms for the purpose of collecting disability benefits so they do not have to work.  In the case of a conversion disorder, the symptoms by their very nature are in a way exaggerated, but not purposely by the claimant.  However, this issue still can make it difficult, in the eyes of the court, for an administrative law judge (ALJ) to make a credibility determination.
In order for an ALJ to reject the testimony of a claimant that the symptoms are debilitating, he or she must only establish that they are not supported by medical evidence, ALJ must also be satisfied that claimant is not being truthful in his or her testimony, which should not be an easy determination to make.
This claimant began experiencing seizures in 2007.  She was working as a nursing assistant who was responsible for bathing patients.  Her employer began to restrict her hours and reduce her responsibility, because they were concerned about leaving her alone with patients, because she could have a seizure at any time. She went to a neurologist, but the doctor did not find any cause of the seizures.  She went back to work until she quit when it became too difficult to work with patients.
After she had a seizure during a neurology consult, her doctor diagnosed her with conversion disorder.  By this time, she had already been denied SSDI benefits.  She reapplied, and the ALJ again rejected her claim for benefits.  On appeal, the court determined the ALJ had failed to adequately weigh the evidence and reversed and remanded the case.
If you are seeking Social Security Disability Insurance benefits in Boston, call for a free and confidential appointment at (617) 777-7777.
Additional Resources:
Nowling v. Colvin, February 22, 2016, United States Court of Appeals for the Eighth Circuit
More Blog Entries:
Hanson v. Colvin: A Critical Look by a Court of Appeals on a Denial of Benefits, August 14, 2014, Boston Disability Lawyers Blog.