In Stark v. Colvin, Claimant worked as yard driver for ten years at a major automaker.  She was responsible for moving pickup trucks as they rolled off the assembly line and taking them to a storage area until they could be shipped to car dealers around the world.  She was earning around $40,000 with benefits, but her back was hurting to the point where she had surgery for the first time in 2000.  Ultimately, she would have three surgical procedures on her back.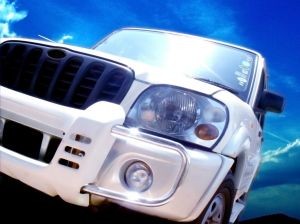 When she went to see her orthopedic surgeon back in 2000, the doctor diagnosed her with a degenerative disc disease.  After speaking with his patient about various options, he decided to perform a lumbar fusion.  In addition to the lumbar fusion, claimant also had various procedures to widen her neural pathways. 
Following her first surgery, she was experiencing pain in her left foot that was getting worse as time passed.  Her doctor determined she was suffering from a nerve root issue with spinal stenosis.  At this point, she had surgery a second time to fix the compression issues in her spinal column.  While performing the second procedure, the doctor discovered she had an irritable nerve root.
After this second surgery, her pain did not subside, and she went back to her neurologist.  The doctor did more tests and determined she was suffering from radiculopathy.  This required a third surgery, with another spinal fusion, and she began taking opioid-based pain killers. When she went back to her doctor for follow-up treatment, he determined that the second fusion had gone well and everything was healing according to plan, but he also determined she was always going to have nerve pain in her leg, and there was nothing more he could do about that in terms of additional surgery.  This was in 2004.
She continued to deal with her pain for the next several years and went back to her doctor various times for medical procedures that did not involve additional surgeries.  This typically included injections to help block the pain and lubricate the spinal column. Doctors will often use a steroid like prednisone for this purpose. She also increased the amount of opioid medications she was taking to prevent the pain.
When she applied for Social Security Disability Insurance (SSDI) benefits, the United States Social Security Administration (SSA) required a state agency doctor examine her and opine as to the true extent of her inability to work.  This doctor determined she was able to engage in light work.  This was based upon his personal evaluation of claimant and review of her complete medical history.  As our Boston Social Security Disability Insurance benefits attorneys have seen in far too many cases, the doctor hired by SSA will typically side with SSA and a make a finding claimant can work.  This is even true when the doctor privately tells a patient he or she is disabled.
The administrative law judge (ALJ) denied benefits, and she appealed her denial.  On appeal, the court concluded that the judge's credibility assessment was flawed, and the case was reversed and remanded.
If you or a loved one is seeking Social Security Disability Insurance benefits in Boston, call for a free and confidential appointment at (617) 777-7777.
Additional Resources:
Stark v. Colvin, February 22, 2016, United States Court of Appeals for the Eighth Circuit
More Blog Entries:
Social Security Disability Claims Process, Jan. 23, 2015, Boston Social Security Disability Insurance Lawyer Blog