In our computer age, we can do more and more things online and with our smartphones. Whether it is paying for Red Sox tickets and using our phone to scan in at the stadium, or making dinner reservations, the Internet and mobile technology are making our lives more convenient in many ways.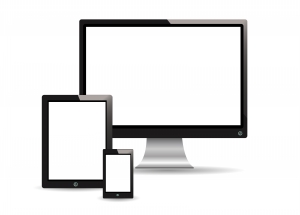 In an effort to join the online revolution, Social Security Administration (SSA), is now offering a way to appeal the denial of your application for Social Security Disability Insurance (SSDI) benefits in a convenient online manner, according to a recent news post from the Asbury Park Press. In other words, as our Boston disability attorneys can explain, they still seem willing to deny more than half of all applicants without regard to an application's merits, but they are making it more convenient to apply for reconsideration.
While it may seem convenient to use this new online system, you are much better off speaking with an experienced disability benefits law firm as early in the application process as possible. This will not only increase your chances of ultimately being awarded benefits, since the deck is very heavily stacked against unrepresented claimants, it will allow having someone you trust handle the benefits application process, so you can concentrate on more important things like your health and your family.
While it is easy to say the system is stacked against unrepresented claimants, it is important to understand why that is the case. The short answer is SSA never has enough funding to pay all claims, so they can save money by denying claims. Since most applicants apply without an attorney, they can deny most applicants with less effort. While the ultimate answer is for Congress to allocate more funds, that is a much more difficult solution, which is being debated in the media and on Capitol Hill on an almost daily basis in light of the presidential nomination process which is just getting underway.
The longer answer deals with how applications and appeals are handled. When an application comes into SSA, they have the lowest level claims reviewer decide whether or not to grant it. As you can imagine, or have seen from your own attempts, these applications are more often than not denied with a simple finding claimant does not have a disability or combination of disability conditions determined to be eligible under SSA guidelines.
At this point, claimant files an appeal on paper, or now online, and it will go another employee at the same level as the one who made an initial denial. This is a peer review process. It is almost unheard of for an application denied initially to be overturned at this level in the lengthy appeal process.
Eventually, claimant is entitled to a hearing before an Administrative Law Judge (ALJ). While this is supposed to be an independent review, it is far from independent. It is run by an ALJ who works for SSA with an office at the Boston SSA hearings and adjudication office. During this hearing, other people hired by SSA will provide what is supposed to be objective evidence as to why claimant is not disabled. Having an experienced attorney during this hearing significantly increases your chances of obtaining benefits.
If you or a loved one is seeking Social Security Disability Insurance in Boston, call for a free and confidential appointment at (617) 777-7777.
Additional Resources:
Denied Disability benefits? Appeal online , April 25, 2015, Asbury Park Press
More Blog Entries:
Congress Ready to Fight Over SSDI Funding, Jan. 18, 2015, Boston Social Security Disability Lawyer Blog