Pearson v. Colvin, a case from the United States Court of Appeals for the Fourth Circuit, involves a claimant who had worked at a variety of different jobs. He was a press operator at a plastics factory and a grounds keeper to name a couple. Claimant was working at his last job when he was laid off in February 2009.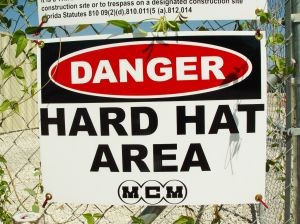 Six weeks after being laid off from his job, he applied for Social Security Disability Insurance (SSDI) benefits. He claimed his disability was related to spinal arthritis, degenerative joint disease, and a torn rotator cuff in one shoulder. He also said he suffered from shin splints, artery disease in his lower extremities, irritable bowel syndrome (IBS), a hiatal hernia, post-traumatic stress disorder (PTSD), anxiety, and depression.
His application was denied initially. This is fairly normal, as, sadly, far more than half of all applications are denied upon filing without any real regard to whether not not the claimant is disabled. One of the ways the United States Social Security Administration (SSA) attempts to keep costs down and stay within the budget is to summarily deny many applications. While the agency does not state this as an official policy, it seems clearly to be the case based upon practice.
The system is even more difficult for unrepresented claimants who are at a serious disadvantage without a Boston disability attorney to represent them.
After claimant's application was denied, he filed for reconsideration and was eventually granted a hearing before an administrative law judge (ALJ). The ALJ held a brief hearing and then affirmed the earlier denial of claimant's application. At this point, claimant appealed for a review with the Social Security Appeals Council. The council granted claimant's request for a review and decided there should be a further record made before ALJ could justify a decision. The council ordered that a vocational expert (VE) testify at a rehearing.
At the subsequent hearing, a vocational expert was present to testify. However, just as VE began speaking, ALJ asked a question. He wanted to know if VE's testimony was any different than what is in the archaic Dictionary of Occupational Titles (DOT), and if so, to notify him of any discrepancies. The VE said he would comply with this request. The ALJ then asked a series of hypotheticals to the VE. This is done so that the VE can testify generally about things without even knowing anything about the real claimant. It is basically a legal fiction that allows experts to give opinions when they do not know the facts.
After one hypothetical, ALJ asked if this person could perform any of claimant's past jobs, and VE said no. He asked if claimant could perform any job in the national economy and he said yes to unskilled light work such as a motel cleaner. VE did not mention any conflict between his opinion and the DOT. ALJ affirmed his earlier denial of benefits.
Claimant appealed his second denial and on appeal the court concluded that ALJ never resolved a conflict between VE's testimony and the DOT, and without a reconciliation, there cannot be a proper finding against a claimant. For this reason, the case was reversed and remanded for further proceedings.
If you or a loved one is seeking Social Security Disability Insurance benefits in Boston, call for a free and confidential appointment at (617) 777-7777.
Additional Resources:
Pearson v. Colvin, December 17, 2015, United States Court of Appeals for the Fourth Circuit
More Blog Entries:
Social Security Disability Claims Process, Jan. 23, 2015, Boston Social Security Disability Insurance Lawyer Blog