Hunter v. Social Security Administration, Commissioner, a case from the United States Court of Appeals for the Eleventh Circuit, involves a claimant who filed two applications for disability benefits with the United States Social Security Admiration (SSA). Two different administration law judges (ALJs) held hearings on the respective applications.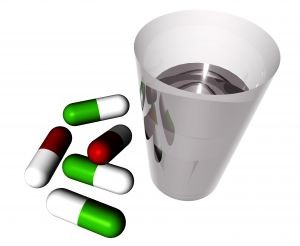 Claimant filed her first application in February 2012. The judge found she was not disabled during the period of disability. At this point she filed an appeal with the district court so that could review ALJ's denial of her first application. During the pendency of this appeal, she filed another claim for disability benefits with SSA. While it may seem odd that she would file a second claim while her appeal was still pending, it is important to understand how desperate a disabled person is for Social Security Disability Insurance (SSDI) benefits in order to pay bills and make ends meet.
Her second application was initially denied, but she was eventually granted a hearing before a different ALJ, and this second ALJ approved her application with substantially the same claims of the first. She obviously did not appeal the second judge's findings.   At this point, she asked the district to remand her first application back to the ALJ, with the fact that her second application was grated as proof that ALJ had erred as a matter of law. However, the district denied her motion and denied her appeal, finding that ALJ had properly determined she was not disabled.
At this point, claimant appealed to the United States Court of Appeals for the Eleventh Circuit. She again based her appeal on grounds that second favorable ruling from the other administrative law judge constituted new evidence which tended to the show first application should have been approved.
In order to remand a case to the ALJ for further proceedings based upon a showing of new evidence, there must be a finding that the new evidence is material, it is noncumulative, and there is good cause for failure to submit the evidence at the administrative level. This is important because it goes to principle that a litigant cannot sit on their rights to use the term commonly used by legal scholars and then try to assert the evidence at a later time. Basically, if you have evidence that tends to help your case, you must use it at the appropriate time.
However, in this case, the claimant did not have the evidence at the time of the first administrative hearing because it I did not exist at the time. She only had this new evidence after the second ALJ found her to be disabled. This is a very complicated issue, and your experienced Boston disability attorney will be able to discuss the proper timing of introducing evidence at hearing.
The real question in this case was whether a second ALJ hearing was actually considered new evidence under the law, and if it was, whether it was controlling to overturn a prior denial. Unfortunately, the court ultimately decided claimant did not have any new evidence to offer the court.
If you are seeking Social Security Disability Insurance benefits in Boston, call for a free and confidential appointment at (617) 777-7777.
Additional Resources:
Hunter v. Social Security Administration, Commissioner, December 15, 2015, United States Court of Appeals for the Eleventh Circuit
More Blog Entries:
Hanson v. Colvin: A Critical Look by a Court of Appeals on a Denial of Benefits, August 14, 2014, Boston Disability Lawyers Blog.