A Social Security Disability Insurance field office located in Greenfield, just outside of Boston, was one of 19 shuttered last year, according to the Social Security Administration.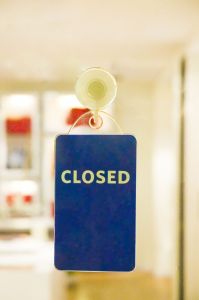 Our Boston SSDI lawyers understand the agency has been aggressively seeking ways to pare down expenses and balance budgets over the last several years.
In addition to closing offices altogether, the agency has slashed business hours at most other disability offices and has trimmed overtime allowances for the employees who remain.
Since the 2010 fiscal year, the agency has "consolidated" (closed) some 41 field offices and nearly 500 contact stations, according to testimony given by the administration's acting commissioner to Congress.
In addition to the Boston-area closure, other field offices closed last year include:
Norwalk, Conn.;
Montclair, N.J.;
Chinatown, East New York, Rome and Long Beach, N.Y.;
Pittsburgh Northside, PA.;
Jenkintown, PA.;
Washington D.C.;
Palatka, FL;
Moultrie, GA;
Swainsboro, GA;
Biloxi, Miss;
Burlington, N.C.;
Clinton, Iowa;
Moberly, MO;
Beatrice, Neb. (Kansas City);
Seattle Metro, WA.
Many of these are major metropolitan areas. Many employees at these field offices were responsible for reviewing case files, making initial disability determinations, ensuring paperwork was appropriately received and to the correct office, and scheduling administrative law hearings.
Significant reductions in those services is going to inevitably mean longer wait times for claim outcomes.
We are also expecting a rise in denials of claims, particularly by those who are not represented by a disability insurance attorney. Getting an approval stamp is tough as it is. Having an attorney representing you greatly improves your chances. With the administration looking to cut as many corners as it can, it's highly likely that reviewers and administrative law judges are going to be analyzing these claims even more closely. What this all comes down to is that you can't afford NOT to hire a disability claims lawyer.
To begin with, your lawyer will be able to provide you with an educated opinion about whether you are likely to be approved for a claim. Approval is not automatic or contingent upon age or income. Sometimes it comes down to making a convincing argument. That is what we do best.
When you hire us, you are handing over all the stress and worry of your claim onto an experienced professional who will help you avoid mistakes during the process and ensure that all paperwork is properly completed and submitted. We'll help you determine if there are additional exams or documents that could serve to bolster your case.
If you are already at the stage where your claim has been denied, we can help you mount a strong appeal. The fact is, two-thirds of all applicants are going to end up receiving a rejection letter, at least after filing their initial claim. But we would encourage you not to give up.
We may even be able to help you avoid a hearing altogether. With claims that do reach the hearing level, our disability attorneys have had success with on-the-record decisions, which basically means that the judge approves the benefits based on the information presented prior to the hearing.
SSDI may have closed many of its offices – but we won't let them close the door on you.

If you are considering filing for SSDI in Boston, call for a free and confidential appointment at (617) 777-7777.
Additional Resources:
Social Security Disability Program Affected as SSA Closes More Field Offices, March 29, 2013, By Bryan Clix, St. Louis Today
More Blog Entries:
Social Security Disability Benefits for Surviving Spouses, March 4, 2013, Boston Social Security Disability Lawyer Blog