Veteran's Day is a national holiday to honor the United States service members who have bravely risked their lives in the name of the United States.   Many towns and cities across the county choose to honor the veterans by throwing parades and giving out civic awards, but the real question of how well we are honoring these brave men and women can be measured in how well we take care of them when they return home from the battlefield.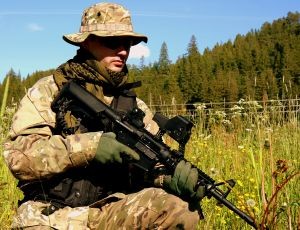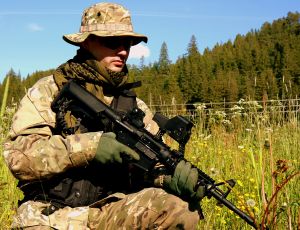 According to recent news article from the Palm Beach Post, wounded warriors may be able to turn to Social Security Disaiblty Insurance (SSDI) benefits for help, even if they are still on active duty status with the United States military. The interesting thing is that the determination made by the United States Social Security Administration (SSA) as to whether you are qualified for benefits deals with whether you have a disability, and if that disability is preventing you from doing work activity. The determination is not whether your employer is paying you.
You may be receiving active duty pay while you are recovering form a debilitating injury or illness, but you are not able work. If this is your situation, the fact you are receiving pay from the military does not automatically disqualify you from applying for and receiving Social Security Disability Insurance benefits.
While this is a surprise to many veterans, it is seen as a good surprise. On the other hand, one thing that may also come as surprise deals with how SSA defines a disability. SSA adheres to a strict legal definition of what it means to be disabled, and this may differ from a doctor's opinion and also, somewhat surprisingly, from the determination made by the United States Veteran's Affairs agency. In other words, you could be in the military and get injured and apply for VA benefits. During the applications process, the VA might determine you are 100 percent disabled and entitled to full benefits.   One would think than when applying for Social Security Disability Insurance benefits, SSA would just follow the decision of the VA and find claimant to be disabled. This is not how the system works. The reason is because VA is looking at whether you can function as a service member consistent with your rank and training.
SSA will choose instead to take a book from the 1970s called the Dictionary of Occupational Titles (DOT) and see if there is any job in the national economy at which you are capable of working. For example, you could have been an air traffic controller or a drone pilot in the air force, which are two highly skilled technical positions.   After suffering a traumatic brain injury (TBI), you may be unable to work at your old job, and the VA determines you are 100 percent disabled. The SSA may determine you are not disabled, because you have the ability to lift ten pounds and stand for an hour at a time. With this residual functioning capacity (RFC), you can work as a janitor's assistant in the educational or food service setting and are therefore not disabled. While this may sound ridiculous, it happens all the time, and for that reason, you should speak with an experienced Boston disability benefits attorney about your particular case.
If you or a loved one is seeking Social Security Disability Insurance benefits in Boston, call for a free and confidential appointment at (617) 777-7777.
Additional Resources:
Social Security: Agency helps vets and active duty military members, November 14, 2015, Palm Beach Post, by News Staff
More Blog Entries:
Rand Paul Says Many Receiving SSDI Benefits Gaming System, Jan. 27, 2015, Boston Social Security Disability Insurance Lawyer Blog