While a number of administrative disability law judges have filed suit alleging they have been forced to decide disability cases in favor of claimants, another suit, alleging the exact opposite, is poised to be settled.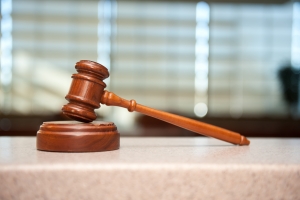 Our Boston Social Security Disability attorneys understand that a federal judge has granted preliminary approval to a suggested settlement deal that could affect potentially thousands of SSDI claimants who were reportedly treated unfairly.
The turbulent case started with allegations that five disability judges in Queens had been systematically hostile and displayed a negative bias in their handling of claims from people seeking financial relief due to debilitating conditions that rendered them unable to work.
The U.S. District Judge handling the complaint conditionally certified the case as a class action, meaning any one of the thousands of individuals whose claims were partially or totally rejected by one of these five judges since 2008 could be eligible for recourse.
Under the terms of the proposed settlement in Padro v. Astrue, the five judges – Marilyn Hoppenfeld, Michael Cofresi, Seymour Fier, Hazel Strauss and David Nisnewitz – would still get to keep their jobs. However, about 4,000 people whose disability claims were denied by one of these judges over the last five years would be entitled to a new disability hearing before a different judge.
Additionally, the five judges in question would have to be retrained, and their decisions will need to be closely monitored for any indication of legal error or misconduct.
The case isn't quite over yet, as there is still a fairness hearing that needs to take place in late July.
Still, it appears as a light at the end of the tunnel, particularly for the eight individuals who originally filed a complaint with then-Social Security Administrator Michael Astrue back in 2011. The claimants described a "brick wall of bias" that involved the systematic disregard of medical evidence that would have proven disability, as well as a failure to adhere to the appropriate legal standards that would have ensured they received a fair disability hearing.
Among the specific allegations:
The denial rate in Queens was double what it was nearby Brooklyn;
Many of those denied were immigrants, raising questions as to potential racial or ethnic bias;
The judges subjected the claimants to harsh questioning that frequently brought them to tears.
In reviewing the practices of one judge in particular, a federal appellate panel called him not only unhelpful and intemperate, but a "study in combative questioning, which hampered the truth-seeking process."
The claimants noted that these judges routinely denied anywhere from 60 to 90 percent of the disability claims brought before them.
We are pleased to learn that those claimants will finally get a shot at a fair hearing.
The reality is, even when judges adhere to the proper standards, getting a claim approved is a rigorous process. While the actions of these judges is clearly unacceptable, there is no guarantee that the judge to whom your case is assigned won't be a particularly rigid one.
The one sure protection you have against this is a skilled SSDI claims lawyer who is experienced in handling these types of cases, someone who will not only help guide you through the process but is also unafraid to become call out authority if you've been treated unfairly.

If you are considering filing for SSDI in Boston, call for a free and confidential appointment at (617) 777-7777.
Additional Resources:
Judge gives initial OK to bias settlement over disability claims, May 3, 2013, By Jessica Dye, Thomson Reuters
More Blog Entries:
Examining the Rise of SSDI: What NPR Got Wrong, April 2, 2013, Boston Social Security Disability Lawyer Blog