Stepp v. Carolyn Colvin, an appeal from the United States Court of Appeals for the Seventh Circuit, involved a woman who used to work as a correctional officer, a training supervisor, and parole coordinator, who applied for social security disability benefits after suffering from a degenerative disc disease. In addition to the degenerative disc disease, she also claimed a secondary disability of depression.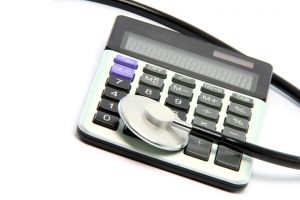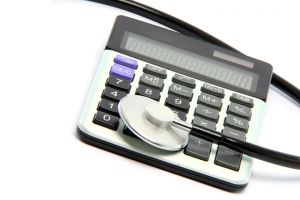 Claimant first sought treatment for chronic neck pain in 2008. She underwent a series of MRIs, and it was determined she he a degenerative disorder to her cervical spine and thoracic spine. Doctors also found disc herniation and stenosis. The following year, she was referred to an orthopedic surgeon, and she complained of pain in her neck, chest, arms, and shoulders, as well as numbness in one hand and her legs, trouble balancing, memory loss, sleeping trouble, and other related issues. However, her doctor noted she had balanced walking, balanced standing, no problems with her grip strength, and rated her shoulder muscle strength as being four on a scale of five. He noted weakness in her upper extremities, but no serious issues.
The surgeon performed a fusion procedure to help the issues she was having, and she reported full relief for the pain and numbness. The surgeon told her not to go back to work until she was further along in recovery from surgery. In the surgeon's opinion, she would be able to return to work five months after having spine surgery. Later that year, she saw her primary care doctor, complaining of neck pain, and he ordered an MRI. This MRI revealed she had a degenerative disc condition in her spine. She first went to physical therapy for the issue, but she stopped, due to what she called a stabbing pain in her lower back.
At this point, she went back to her orthopedic surgeon, who determined she needed another operation. Following the second operation, she again said she was relieved of the majority of pain, but, after time, this did not prove successful either, according to claimant. Claimant also went to a psychologist, who diagnosed her with depression. She also had continued sleep disorders and other related issues.
When she applied for Social Security Disability Insurance (SSDI) benefits, she was initially denied. As our Boston disability attorneys can explain, the majority of disability claimants who apply for benefits are issued a denial. The United States Social Security Administration (SSA), essentially has a policy of denying most applicants, though it is most certainly not their official policy. Once a claimant has been denied, he or she can appeal again in writing, and that appeal almost always gets denied, as well. Eventually, the claimant can have a hearing before an administrative law judge (ALJ). This is a full hearing with witnesses and experts, including a vocational expert (VE) who works for SSA who basically finds some type of job claimant can allegedly perform.
During her ALJ hearing, the judge determined she did have all of the issues she claimed, but had been successfully treated and should be able to return to work. Claimant appealed this decision, including the fact judge did not allow her to present notes from one doctor. On appeal, the court found the ALJ was correct in his finding but should have allowed the notes to come into evidence, and ordered further hearings with this new evidence.
If you are seeking Social Security Disability Insurance Benefits in Boston, call for a free and confidential appointment at (617) 777-7777.
Additional Resources:
Stepp v. Carolyn Colvin, No. 14-3163 (7th Cir. 2015), July 31, 2015, United States Court of Appeal for the Seventh Circuit
More Blog Entries:
Hanson v. Colvin: A Critical Look by a Court of Appeals on a Denial of Benefits, August 14, 2014, Boston Disability Lawyers Blog