Over the past few months, the Wisconsin Watchdog has been publishing a series on the many alleged problems at the United States Social Security Administration (SSA) and its Offices of Disability Adjudication and Review (ODAR).  These problems came to light as a result of several whistleblower employees at SSA. The allegations mostly focus on the alleged misconduct of administrative law judges (ALJs) and the process by which SSA handles applications.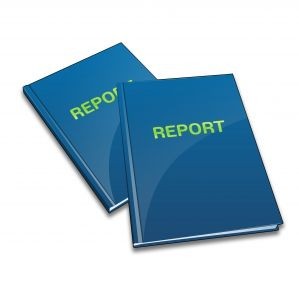 There have been allegations that one ALJ was acting in a discriminatory manner towards disabled claimants who were applying for Social Security Disability Insurance (SSDI) benefits, and also harassing co-workers.  This particular judge has been relieved of all of his case responsibilities, but he is still at the agency and is getting paid his normal salary, according to reports.  However, at least one of the whistleblowers who reported this alleged misconduct has been disciplined. The alleged discipline of a whistleblower, if true, is illegal, and that has several members of Congress so upset that they have issued stern warnings to the SSA and started hearings into the conduct of the agency.  If whistleblowers were afraid to come forward out of fear of termination and other discipline, it would do little to prevent corruption within the agency.
We have also seen allegations of harassment by an ALJ in another ODAR location in Atlanta, Georgia, and we have also seen where the Chief ALJ has said she will be resigning at the end of this year or retiring. There has been no official confirmation that her resignation was related to the many recent allegations, but many suspect there is a connection.
Now we are hearing that one whistleblower, who wishes to remain nameless, has said that "everything has been compromised" at SSA.  She claims that, as a disabled veteran, the government has extensive medical records for her.  She said that another employee was somehow able to access her full military and VA records, including her medical information and service history, and was bragging about the fact he was able to access these records to the entire office. She said she is aware this particular SSA employee does not like her, and that is okay with her, but this cannot be allowed to happen. She further claims that the reason these records were released and she was harassed was because she has been suspected of being a whistleblower, and this was a way of retaliating against her.  If true, this is the type of retaliation that would not be legal.
As our Boston disability lawyers have seen, whether or not these particular allegations are true does not change the fact that the system is set up in such a way that makes it very difficult and uncomfortable for people interacting with the SSA.  This especially includes unrepresented claimants who are trying to get SSDI benefits when they are disabled and can no longer work.
If you or a loved one is seeking Social Security Disability Insurance in Boston, call for a free and confidential appointment at (617) 777-7777.
Additional Resources:
Social Security whistleblower: 'Everything has been compromised', November 17, 2016, By M.D. Kittle, Wisconsin Watchdog
More Blog Entries:
Worker Taxed Thousands for Social Security Disability Benefits He Never Received, June 21, 2016, Boston SSDI Lawyer Blog