According to recent news article from Fox News, a woman has recently been sentenced to life in prison for allegedly holding Social Security disability benefits hostage, mistreating them, and stealing their disability benefits.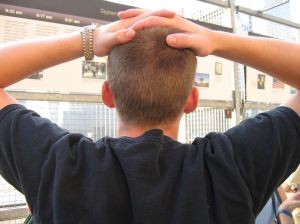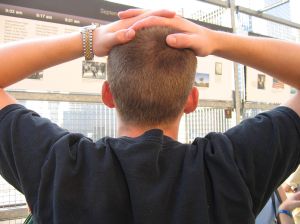 The defendant was arrested about four years ago in Philadelphia when authorities discovered four adults locked in her basement. There was no food in the basement, and there was no bathroom either. The four victims were forced to share a single bucket as their toilet. Prosecutors said during the sentencing that defendant and a few others beat these victims and kept them chained up, locked in closets and in that basement and an attic. They were not given medical care and were taken back and forth between Pennsylvania, Virginia, Florida and Texas.   The reason they were doing this, according to prosecutors, was to steal these victims' Social Security disability benefits.   The now 55-year-old woman who was the ringleader of the criminal conspiracy was sentenced to life plus 80 years in prison.   While it may seem strange to sentence someone life plus 80 years, in the federal system, life may only be 36 years, but after that, she would have to serve 85 percent of 80 years, so she will never be able to get out of prison.
As part of her sentence, she was also ordered to prepay the United States Social Security Administration (SSA) over a quarter billion dollars, but that will not likely be possible with prison pay as her only source of income, should she get a job in her correctional institution.
The way her operation allegedly worked was that she and her co-conspirators would pretend to become friends with mentally challenged citizens who were not in contact with their families. They would move these people into their homes and help them get benefits. They would then make themselves the representative payees for Social Security disability benefits and steal the benefits. The victims would be locked away and moved around the country. At least two victims allegedly died while she held them captive, and then they moved to another state to avoid being caught.
Prior to being sentenced, this defendant pled guilty to a large number of counts, including kidnapping resulting in death, racketeering, murder, mail fraud, wire fraud, human trafficking, sex trafficking, and other serious felony charges. While it has not been said why someone would plead guilty to this many charges that would lead to life behind bars, it is likely that the federal prosecutors would have asked for the death penalty, as they can in federal capital cases, and they could have held the trial in Virginia, Florida, or Texas, where it is likely a jury would find for such penalty. There is also a possibility that a better facility was included in a plea deal.
It should be noted that while the defendant used her power as representative payee for unspeakable purposes, the use of a representative payee is actually quite common in Social Security disability cases in Boston, as many disabled Americans are unable to handle their own finical affairs due to the disability.
If you are seeking Social Security Disability Insurance benefits in Boston, call for a free and confidential appointment at (617) 777-7777.
Additional Resources:
Woman sentenced to life for holding disabled people captive, stealing their Social Security payments, November 2, 2015, Fox News, by CNN Wire
More Blog Entries:
Hanson v. Colvin: A Critical Look by a Court of Appeals on a Denial of Benefits, August 14, 2014, Boston Disability Lawyers Blog.