Young people who are disabled before they reach the age of 18 face many challenges. Many people who are disabled as children do not get the education and job training they need to earn a comfortable living on their own. Because they do not earn work credits, they also may be ineligible for Social Security Disability Insurance (SSDI) and may be left to rely on benefits provided by Supplemental Security Income (SSI) only.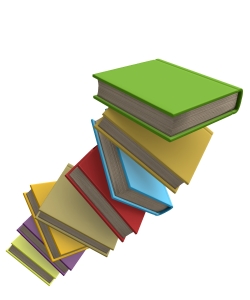 While SSI is an important safety net for low-income disabled individuals, it often provides much less money per month than SSDI. Children who are disabled should consult with a Boston disability lawyer or information on whether they can qualify for SSDI based on their parents work record. States also need to do a better job preparing disabled young people for jobs that they may be qualified to do even with their medical condition.

States Letting the Young Disabled Down
According to the New York Times, fewer than a third of U.S. states and territories now comply with federal disability law based on a new standard announced in June. The standard relates to the way in which the Department of Education evaluates the quality of public education that states are providing to disabled students.
In the past, the metrics that were used to determine how states were doing involved considering whether school districts filed appropriate paperwork on time or met other timelines regarding reporting on special education. More than 6.5 million children qualify for special education services under federal laws, with lower income children more likely to meet the criteria to be considered disabled.
Under the new rules, the Department of Education will compare test scores attained by students with disabilities with the test scores attained by students who are not designated as special needs kids.
The reason for this change is because many children with disabilities were failing to reach academic proficiency benchmarks. The outcomes for disabled students were simply too low and those who had various levels of physical, mental or cognitive limitations were not getting an education that would help them to be as prepared as possible for success. For example, only 10 percent of eighth grade students who qualified for special education services scored well enough on federal reading tests to be considered proficient under the Nation's Report card.
There are 18 states that already meet the new standards, including Massachusetts. However, other a total of 36 states including New York, Arizona and Tennessee did not comply with federal disability laws under the changed standards. Further, six states and territories including California, Texas and Washington D.C. were designated by the Department of Education as in need of intervention.
Federal disability laws are intended to provide extra help, such as special equipment and counseling, to assist disabled kids in meeting their potential. With new guidelines and criteria, hopefully states throughout the country will be more motivated to help young people with disabilities learn better and be prepared for greater success in the working world.
Call our Boston SSDI attorneys for a free and confidential appointment at (617) 777-7777.
More Blog Entries:
Disability Awareness Efforts a Reminder of Importance of Providing for Disabled, Feb. 20, 2014, Boston SSDI, Attorney Blog