Zirnsak v. Colvin, a disability benefits appeal from the United States District Court for the Third Circuit, involved claimant who was involved in a serious motor vehicle accident in 2001. In this accident, claimant suffered head trauma, lung injuries and bone fractures. Following her car accident, she was in a hospital for approximately five weeks.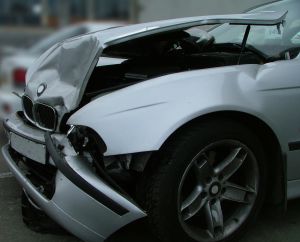 She was on life support during hospitalization, and, upon being released, was sent to a rehabilitation facility. After four days at rehabilitation, she returned to the hospital to her have gangrenous gallbladder removed. Doctors then sent her back to her rehabilitation facility. There she stayed for nearly three years. In February of 2003, she suffered a seizure and was treated and prescribed anti-seizure medication. She did not have any additional seizures, but had further plastic surgery for lipoma reductions. A lipoma is a lump that develops between skin and muscle tissue.
During the years following her accident, she underwent treatment for conditions related to her traumatic brain injury (TBI), including memory loss, left hemispheric cognitive impairments, organic affective changes, and seizure disorder. In April of 2010, a doctor performed an assessment of her mental residual functioning capacity (RFC) and determined she had the ability to engage in sustained work activity.

Boston disability benefits lawyers will often challenge an agency's assessment of a client's RFC. An RFC is a number assigned to one's ability to work despite having a disability. The United States Social Security Administration (SSA) is supposed to use independent medical professionals to make an RFC determination, but, not surprisingly, doctors whom SSA hires and pays often side with SSA, and benefits are denied.
When claimant filed her application for Social Security Disability Insurance (SSDI) benefits in January of 2010, SSA determined she was not disabled and denied her application for benefits. Claimant appealed her initial denial and was eventually granted a hearing before an Administrative Law Judge (ALJ). During her hearing, ALJ determined she was not disabled after hearing testimony from claimant, her husband and a vocational expert (VE). A VE is a person hired by SSA to determine if claimants can still work in any job in the national or local economies. VE testified she was able to work in sedentary jobs such as food order clerk, telephone clerk, or sedentary sub-assembler. In case you are wondering what a sedentary sub-assembler is, it is important to note VE uses a "Dictionary of Occupational Titles" published by SSA in the 1970s and often has very little relevance to jobs existing in today's world.
She appealed ALJ's denial, and, on appeal, District Court concluded ALJ's findings were supported by adequate evidence and affirmed his denial. She then appealed to the United States Court of Appeals for the Third Circuit, which also affirmed ALJ's denial of benefits.
There was no question claimant was severely disabled, but she was still denied benefits. One of the best things you can to do avoid a situation like this happening to you is to consult an experienced disability lawyer as early in the process as possible. It is much easier to fight for benefits when your attorney can submit sufficient evidence on your behalf during the administrative hearing. In the event of an initial denial, the record is more likely to contain sufficient evidence to reverse an earlier denial if substantial evidence on your behalf was presented during a hearing.
If you or a loved one is seeking Social Security Disability benefits in Boston, call for a free and confidential appointment at (617) 777-7777.
More Blog Entries:
Could Your Social Security Office be in Danger of Closing? June 2, 2014, Boston SSDI Lawyer Blog