A recent study published in The Journal of the American Medical Association found that breast cancer survival rates on the whole are three years shorter for black women compared to their white counterparts.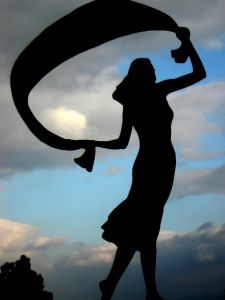 Primarily, researchers say, this is a function of the fact that black women tend to not receive treatment until the cancer is in its later stages. This inevitably leads to higher rates of mortality.
Our Boston Social Security Disability Insurance attorneys recently wrote about the racial disparities that have become apparent in overall life expectancy rates, due to blacks having higher rates of diabetes, cancer and heart disease.
This new research, conducted by scientists with the University of Pennsylvania, found that black women not only get cancer care that is inferior, but also that black women tend to get less health care overall. That means fewer screenings, less early detections and less efforts at effecting preventative measures that may improve one's overall health.
The Social Security Administration allows for disability coverage for breast cancer patients if their condition meets the qualification of the listing found in Section 13.10. In order to qualify, a breast cancer patient must have one of the following:
Locally-advanced carcinoma, defined as inflammatory carcinoma, tumor of any size with direct extention to the chest wall or skin or a tumor of any size with metastases to the ipsilateral internal mammary nodes;
Carcinoma with metastases to the supraclavicular or infraclavicular nodes, to 10 or more axillary nodes or with distant metastases;
Recurrent carcinoma, except with local recurrence that remits with antineplastic therapy.
It's also possible that even if one's condition doesn't exactly meet this criteria, she may still be able to secure SSDI, particularly if the medication and other treatment options have rendered her unable to perform basic daily functions required to continue working.
With regard to the recent study, researchers tracked 107,275 breast cancer patients, with nearly 7,400 of those being black. (The larger number of white women in the sample allowed for researchers to better control for other potential factors.)
The results were startling. Of those women who were studied, about 70 percent of the white women were still alive five years after they had been diagnosed, compared to about 55 percent of black women.
The researchers did not find that black women tended to experience more aggressive forms of breast cancer. Rather, they were simply less likely to receive a diagnosis at a time when their cancer was at an early stage and most able to be cured. Even once they had a diagnosis, black women's care was more likely to be sub-standard as compared to white patients.
In fact, black women are twice as likely as whites to never receive treatment for their breast cancer. Records revealed that 12.6 percent of black breast cancer patients did not receive treatment, as compared to 5.9 percent of white patients.
The researchers determined that if breast cancer could be diagnosed earlier in black women, it would result in improving their survival rate by two years. The data showed that 20 percent of black women received a diagnoses when their breast cancer had reached Stage III or Stage IV – when it's at its most advanced – compared to 11.4 percent of white women.

If you are considering filing for SSDI in Boston, call for a free and confidential appointment at (617) 777-7777.
Additional Resources:
Black-White Divide Persists in Breast Cancer, July 23, 2013, By Tara Parker-Pope, The New York Times
More Blog Entries:
Report: Racial Disparities in Life Expectancy Narrow, Still Persist, July 19, 2013, Boston Social Security Disability Lawyer Blog