A recent news feature from the Brookings Institute discusses the future of the Social Security Disability Insurance (SSDI) fund.  The Brookings Institute is a non-profit think tank that has policy making experts to research issues and make recommendations to Congress, the president and other politicians.  They generally comment on issues of domestic and international policy concern.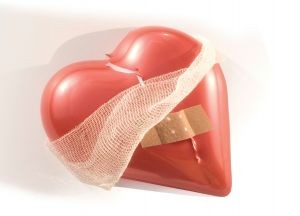 One of the issues on which the institute has been working is how to fix or shape the future of the Social Security Disability Insurance benefits program.  The SSDI program, along with the Supplemental Security Income (SSI) program are two disability programs designed to help people who are disabled and unable to work.  The SSDI program is for workers who have paid into the system and can no longer work due to injury or illness.  The SSI program is primarily for disabled children in low-income households and blind or disabled adults who have never worked. 
Based upon the way the system was created with no money in its budget, the system was required to use current workers' tax money to pay for benefits to disabled workers.  This means the program will always run a deficit and will require Congress to provide for additional funding from time to time to prevent a budget crisis.  That is what almost happened because the program was expected to run out of money at the end of this year.
If that were to happen, there would only be enough money to fund 81 percent of the current benefits being paid.  Based upon how Congress created the enabling legislation, that would result in a roughly 19 percent decrease across the board, meaning that each of the 11 million people collecting Social Security disability benefits of one kind or another would have a reduction in their monthly benefits checks of 19 percent, and that would be devastating to millions of families.   While many in the GOP said they would never vote to fund the program until there was a major overhaul and more efforts to stop fraud in the system, they relented and agreed to fund the program as is until 2020.  This helped those currently in the system and those applying now, but it is clearly a short term solution.  They can either do the same thing again in three years or they can make changes, but whatever those changes might be, it seems that now is the time to act.
The fix proposed by Brookings involves various components, but one part that must be taken care of is making an incentive to work in a way that allows people to get back on their feet slowly without fear of losing benefits. There is already the Ticket to Work program designed to do just that, but it is being said that more must be done.  Other things that can be done involve more efficiency within the program, and more thought and logic as to how the benefits are paid out.  As of now, more than half of all applications are denied without any seeming rhyme or reason.
If you or a loved one is seeking Social Security Disability Insurance in Boston, call for a free and confidential appointment at (617) 777-7777.
Additional Resources:
Disability insurance: The Way Forward, April 27, 2016, Brookings, By Henry J. Aaron
More Blog Entries:
Allensworth v. Colvin: SSDI Hearings and Appeals, April 1, 2016, Boston SSDI Lawyer Blog