Learning about federal benefits can feel a bit like stirring a bowl of alphabet soup: SSI, SSA, SSDI, SSN and more.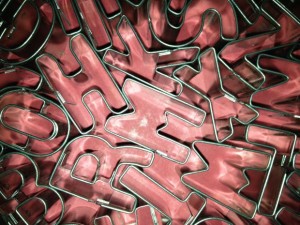 Many people are overwhelmed when they first start to sift through pamphlets and informational websites. Sticking with it is worth it, though, because you never know when disability may afflict you or your loved one. Knowing which benefits you are eligible for and how to obtain them are critical.
Two of those that are routinely confused: SSDI and SSI. Not only are they similar acronyms, but they serve somewhat similar purposes. Both provide financial aid to persons who are disabled and, in some cases, their families. The main difference is how eligibility is determined. 
SSI is based on a person's need. That is, in order for one to qualify for benefits, one needs not only to have a disabling condition, but also to have income and resources that fall below a certain amount. Additionally, one can qualify for SSI benefits regardless of whether they have a work history and have paid into the Social Security system.
Meanwhile, SSDI eligibility is based on disability, but also one's job history. In this regard, it works similar to retirement benefits through Social Security. Qualification and amount of benefits hinges on how long one has worked and paid into the Social Security system. Benefit amounts can be lower or higher depending on how much was earned and for how long you worked.
Each program has its own set of specific qualifications and also procedures for application.
Qualifying for SSI and SSDI Benefits
While both SSI and SSDI applicants need to show they are disabled, the definition of disability for SSI is a bit broader. SSI is available to those who are blind, disabled or over the age of 65. SSDI benefits, on the other hand, will not be extended to non-disabled people over the age of 65 because this cohort is eligible for Social Security retirement benefits already. Those who qualify for SSI don't make enough – perhaps even with Social Security retirement benefits – to meet their basic needs.
Because SSI is income-based, the agency will carefully look at how much one earns, how many assets he or she has and what other financial assistance one receives.
SSDI, meanwhile, is not based on need (though most people who receive it very much need it). It is based instead on:
A documented disability;
An evaluation of prior work history.
A disability under SSDI is understood to be a medical condition that prohibits one from working for at least one year or that is expected to result in death.
Then, in looking at an applicant's work history, the agency will make sure they have worked a certain percentage of the time in order to qualify. So for example:
Someone under 24 has to have worked least 1.5 years of the 3 years preceding the onset of disability;
Someone 24 to 30 has to have worked at least half the time between turning 21 and the quarter of a year prior to the onset of disability;
Someone 31 or older has to have worked at least 5 years out of the 10 year period prior to the onset of disability.
The agency will also look at income. If you are able to work and earn anything over a certain amount (anything over $1,130 per month for 2016), you aren't considered disabled.
If you have questions about the differences between applying for SSDI in Boston or SSI, contact our offices today.
If you or a loved one is seeking Social Security Disability Insurance in Boston, call for a free and confidential appointment at (617) 777-7777.
Additional Resources:
Obama: Permanently Disabled Student Loan Forgiveness, April 8, 2016, Boston SSDI Lawyer Blog
More Blog Entries:
Allensworth v. Colvin: SSDI Hearings and Appeals, April 1, 2016, Boston SSDI Lawyer Blog