People who are too sick to work are waiting sometimes a year or more to obtain approval for SSDI benefits in Massachusetts. SSDI stands for Social Security Disability Insurance, and while it is a federal program, offices are located in each state to process requests, hearings and other issues. The Office of the Inspector General (OIG) for the Social Security Administration released a report detailing pending hearing backlogs not long ago, revealing 1.1 million pending claims on average await a decision at any given time, with an average wait time of 318 days. That's a significant increase from the 705,000 cases that were back-logged in 2010.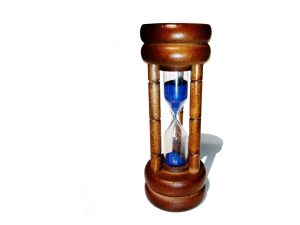 Of course, there are some who would use a figure like this to assert it's the result of exploitation of the system. However, this ignores the underlying issues that have led to higher enrollment and greater backlogs. Those issues include:
An aging workforce, more susceptible to injuries and illnesses;
An increase of women in the workforce;
Cuts to the SSDI program, resulting in fewer personnel to usher cases through the system.
SSDI attorneys in Boston at Jeffrey Glassman Injury Lawyers recognize that for some, this is an inordinate amount of time to wait without income. We work diligently to help our clients' cases move as quickly as possible through the system with meticulous preparation and exploration of resources that may be able to assist while the case is pending. 
SSDI Wait Lists in Boston
The good news is, according to the OIG report, Massachusetts has the lowest rate of pending appeals nationally, with a rate of 2.5 percent. The national average is 6.2 percent and the highest is in Georgia, which had a rate of 8.4 percent (three times higher than the Massachusetts rate).
However, these rates vary depending on where you are in the state. In Boston, for instance, 43 percent the region's SSDI case load is over 270 days old. In looking at the regional workload status of pending hearing claims in the Boston region:
22.8 percent – On the master docket and unassigned. This is when hearing requests are received but awaiting assignment for pre-hearing preparations.
66 percent – In the pre-hearing case development stage. This is when there is case activity prior to the hearing, including case preparation and scheduling.
11.2 percent – In the post-hearing development, writing and disposition stage. This is when there is case activity after the hearing, such as pending decision issuance and decision mailing.
But even then, many of these cases aren't over because the bulk of initial claims are denied outright. Claimants should not be discouraged by this, but understand their chances only get better the further they press on with the process. Eighty-one percent of the claims awaiting a decision involved the person's first application for disability benefits. Sixteen percent had at least their second or subsequent hearing request pending and about 2 percent involved claims that were remanded by either the Appeals Council or the Federal Court to the administrative law judge for a new decision.
The number of claims awaiting a hearing decision has spiked by 58 percent just in the last five years. Auditors found wide variances among regions and hearing offices related to the status of pending cases and how they were handled.
Cases With Priority Processing
Most Boston SSDI cases are assigned to administrative law judges on a rotational basis, with the oldest cases taken precedent. However, there may be some situations wherein our SSDI lawyers can request for a matter to be expedited.
Those cases that fall under the umbrella of "critical" include:
Claimant has a terminal illness;
Claimant has a 100 percent total and permanent disability compensation rating from the Department of Veterans Affairs;
Claimant is classified as having a military casualty or being a wounded warrior;
Claimant's condition falls under the Compassionate Allowance initiative (with the list of applicable conditions continuing to grow longer);
Claimant is in dire financial need (i.e., unable to satisfy basic needs, such as food, shelter, medicine or medicinal treatment);
There are indications the claimant may be suicidal or homicidal/ violent.
These individuals still have to wait, but often have a shorter wait time – about 78 days less on average than the average for all pending cases.
About 0.7 percent of pending cases involve a person who died before a hearing could be held. In those cases, a substitute party (i.e., a relative) can stand in for that person. If there is no one, the case is dismissed. This category is growing as the wait times grow even longer.
How We Can Expedite Your Case
Our attorneys will look for evidence to support the notion that your case falls under the umbrella of a critical need for priority processing.
The three most common procedures are:
Quick Disability Determination. This is a process initiated by the SSA's Disability Determination Services, with claimants flagged based on certain mental or physical impairments. In some cases, benefits could be awarded as quickly as 20 days.
Compassionate Allowance. This is a fast-track program for people who have certain clearly-defined medical conditions that are either inherently severe and sometimes terminal.
Terminal Illness Cases. These are cases that involve individuals with illnesses that are not treatable and are expected to end in one's death.
These are cases that involve individuals who are so sick or suffer from injuries so extreme or financial circumstances so dire that they need benefits secured as quickly as possible.
If you or a loved one is seeking Social Security Disability Insurance in Boston, call for a free and confidential appointment at (617) 777-7777.
Additional Resources:
If you get too sick to work, don't count on your disability payments for help, March 2, 2018, By John Murawski, New Observer
More Blog Entries:
Boston SSDI Lawyers: In Defense of Social Security Disability Benefits, Feb. 24, 2018, Boston SSDI Lawyer Blog