When people play into a long-term disability insurance plan through their work, they expect that this will help them remain financially stable in the event of a serious injury or illness that renders them unable to work for extended periods. They may also understand that they are entitled to collect benefits through other avenues, such as workers' compensation and Social Security Disability Insurance (SSDI). What may be less obvious is the way in which these benefits can counteract one another.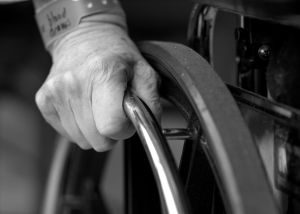 Recently, a news station in Nebraska outlined what can happen when people try to stack coverage from other sources.
According to WOWT NBC-6, the couple in question were both happy and seemingly healthy for years. Married for 27 years, they both worked full-time. But then, the 53-year-old husband suffered a stroke. Suddenly, he was unable to walk or talk or complete basic tasks. He's learning now to feed and bathe himself and how to communicate. His wife had no choice but to quit her job to care for him 24-7.
"I can't go to work because he needs me the whole time," she told the reporter. Continue reading